Blog 01/09/2022 - Sailors a Girl in Every Port...Myth or Truth!
Sailor's a Girl in Every Port…The Myth or Truth!
I noted during research for MHT's Blog Post Wartime & Military Musicals that there are an awful lot of movies about sailors on shore leave. It brought back the memory of the Youngster (Sophomore Year) Cruise in San Diego with 300 US Naval Academy Midshipmen aboard the USS Duluth (LPD-6) & another 300 aboard the USS Denver (LPD-9) all hosted to a mixer with invited local girls at the Naval Air Station North Island Officer Club right on the beach.
After a plebe year 600 19-year-old males in our summer whites cut loose after being allowed out of the Academy for just four times during the just ended Plebe (Freshmen) year. I was lucky to have a car so when four girls rolled out five of us did too. I remember holding onto my roommate's belt on the Coronado Bridge as he half hung out the passenger window talking up these La Jolla girls, yes, I was driving like a stunt man.
The cars stopped on the bridge made famous by Jack Black playing the Angry Biker kicking Will Farrell's (as Ron Burgundy) dog Baxter into San Diego Bay, my roommate and another Mid jumped out, pushed two girls out that got into my car and all nine of us headed for the Marine Corps Recruit Depot San Diego Officer's Club. It was a good start and then on to more dancing and drinking (18-year-olds were legal then) at the Rock Club by the Depot's back gate, sailors with money to spend always a goodtime.
We did our best "An Officer & A Gentleman" impressions although it is 8 years before that films release!)
So MHT delves into the celebration of sailors on shore leave. Shore Leave is the time that professional-sailors get to spend ashore on dry land. It is also known as "liberty" within the United States Navy, Coast Guard & Marine Corps. During the Age of Sailing Ships, shore leave was often abused by crewmembers, who took it as a prime opportunity to spend their accumulated wages on the drinking of alcohol beverages to excess and indulging in the pursuit of female companionship denied to them aboard the solely-masculine ships.
One of the first movie on sailors was appropriately named "Shore Leave" in 1925, a silent film where Richard Barthelmess plays a sailor, "Bilge" Smith, who takes to the naval life easily and hopes to one day gain enough experience to captain his own merchant vessel. When his ship docks near a small New England town, "Bilge" meets Connie (Dorothy Mackaill), the town spinster but the fling turns into something far more serious when Connie salvages her father's ship so that he can be the captain after his enlistment is up. A romantic comedy ensues, especially since she didn't bother to learn his real first name before he shipped out. If "Shore Leave" seems like a recruitment spiel, well it probably was, as it was made with the full cooperation of the U.S. Navy. It is remade in 1936 as "Follow the Fleet" as a fun musical comedy moved from the east coast to west and San Francisco. The idea of a plain young woman making herself and a ship over for the man she loves was an appealing one for Hollywood and the main plot of "Shore Leave" was repurposed for this Fred Astaire-Ginger Rogers RKO musical. Fred and Ginger do not play "Bilge" and Connie. Instead, they are Bake and Sherry, a battling dance duo that broke up when he joined the Navy. His pal is "Bilge" (Randolph Scott) and Sherry's sister is Connie (Harriet Hilliard) and the focus of their matchmaking.
Another dual film title was "The Fleet's In" which was a 1928 silent comedy film that starred the Roaring Twenties "It Girl" Clara Bow. The film was released by Paramount Pictures but has been lost in time. The plot involved Trixie (Bow) who works in a dance hall and falls in love with a sailor, but he has the wrong idea of what she does after work and has to be won over. A second "The Fleet's In" was made in 1942 with a different plot, where a shy sailor (William Holden) is kissed by a gorgeous female singer, The Countess of Swingland (Dorothy Lamour) as part of a publicity stunt. Holden is erroneously labeled a seagoing Romeo and Seawolf by his shipmates who bet a bundle that he will be able to defrost the ice queen singer's heart. It boasts an interesting cast as Lamour rooms with Bessie (future star Betty Hutton in her feature film debut), who provides comic relief along with Holden's shipmate sidekick funnyman Eddie Bracken.
Another 1928 film presented the sailors expertise with the fairer sex in "A Girl in Every Port" a silent comedy film based on an original story by legendary director Howard Hawks. The feature stars Victor McLaglen as Spike who sails the world with a little black address book full of international sweethearts from such places as an unnamed South Sea Island, Bombay, Panama, Holland, Liverpool and Singapore. However, he finds no matter which port he enters another sailor, Robert Armstrong as Salami, has entered that port before him, leaving behind with each girl a heart-shaped charm inscribed with an anchor. In Panama, he meets his nemesis fights him, goes to jail with him before they become inseparable friends who now sail together. In Marseille, France Spike falls for femme fatale Marie (Louise Brooks) a carny high diver who Salami had romanced when she dove in Coney Island and knows she is no good. Film scholars consider this the most important movie of the Director's silent career as it utilizes many of the "Hawksian" themes and characters that would make him such an important filmmaker. It was his first "love story between two men," with the two sailors bonding over their duty, skills and careers, who consider their friendship far more important than their relationships with women. Swiss novelist and poet Blaise Cendrars said that the film "definitely marked the first appearance of contemporary cinema."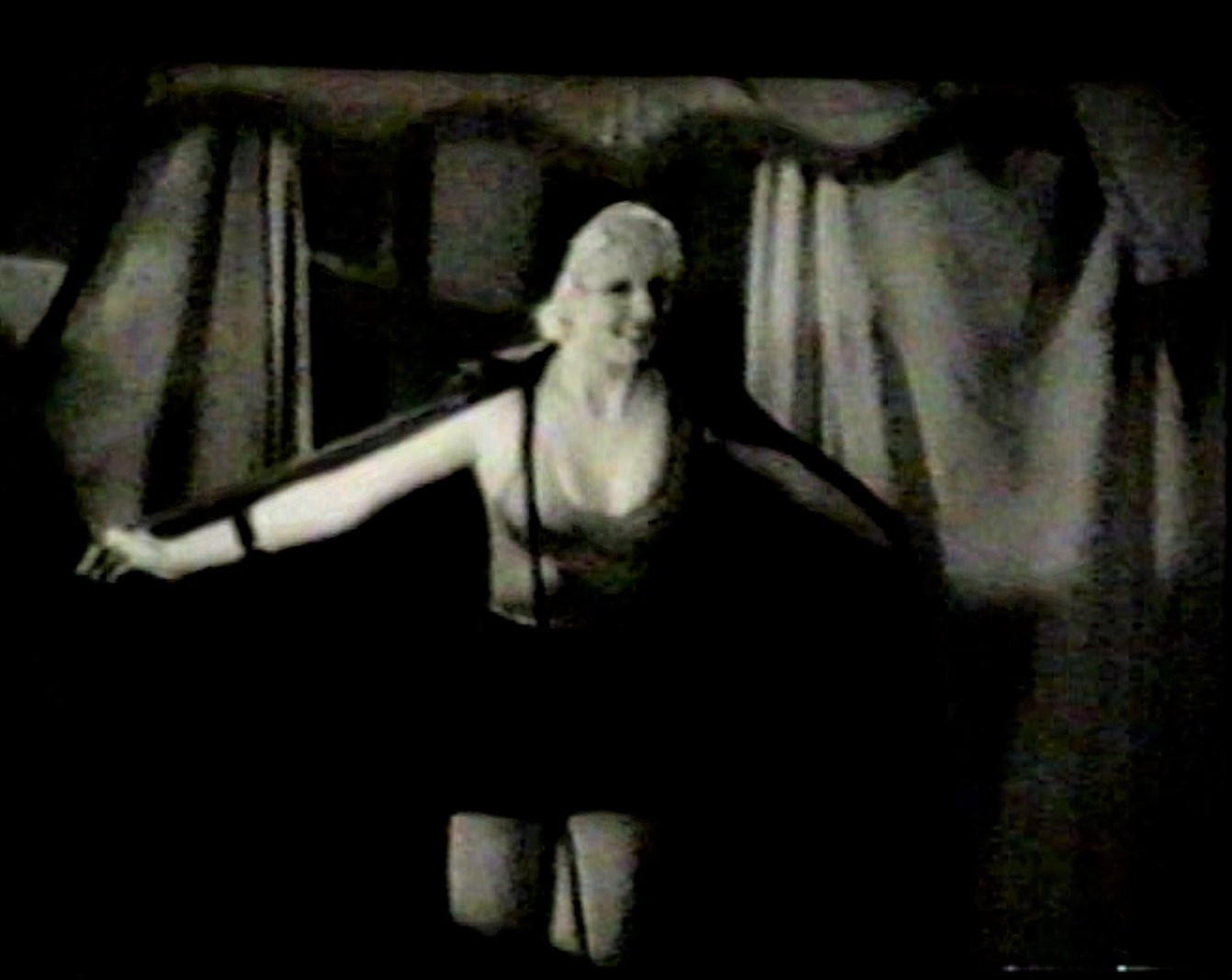 Fox Films remade it as a "talkie" three years later as "Goldie" in 1931 starring Spencer Tracy and the new "It Girl" a wicked pre-code Jean Harlow and in that time, it went from a gift of a heart-shaped charm to a much more permanent remember-me tattoo. A third film starring a 61-year-old Groucho Marx was made in 1952 and was not good.
1933 was a big year for sailor cinema with premieres of four films, "Son of a Sailor", "Sailor's Luck", "Sailor Be Good" and "Sailors Beware." Also in 1933, a surprising sailor graced movie theaters when Popeye the Sailor appeared in a Betty Boop Cartoon. He soon had his own series of animated cartoons released by Paramount Pictures that would remain a staple of the studio's release schedule for nearly 25 years.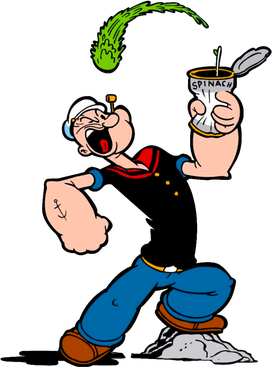 Thanks to the animated-short series, Popeye became even more of a sensation than he had been in the comic strips, and by 1938, polls showed that the sailor who was in a constant love triangle with Bluto & Olive Oyl was Hollywood's most popular cartoon character.
During WWII, the Popeye cartoons reached new heights of popularity and were regularly used to boost U.S. civilian morale. A handful of Popeye cartoons during WWII were intentionally drawn stereotypically offensive towards the enemy. It was war propaganda as the Japanese are referred to as "jap-pansies" and portrayed as the size of children with comical buck-teeth and sporting coke-bottle thick glasses. A now "banned" WWII Popeye cartoon due to politically correctness not being able to have any historical context is called "Seein' Red, White 'n Blue" and has the unique historical distinction of being the only one where Bluto and Popeye join forces and gulp down a shared can of spinach to beat up on Imperial Japanese soldiers impersonating orphans. https://www.dailymotion.com/video/x5utsp3
In the iconic animated film "Who Framed Roger Rabbit?" the climactic scene at films end features almost every famous, beloved cartoon character in animation history except Popeye. The curious omission occurred, not because they forgot about Popeye, but simply that Disney could not procure legal permission from Paramount studios to use this famed sailor's likeness.
The art community also started to glorify the sailor's and Marine's reputation of romancing once ashore!
A trilogy on the theme of shore leave sailors was completed by American artist Paul Cadmus between 1933 and 1938, exemplifies the artist's interest in articulating the musculature and anatomy of the human form recalling the Italian Renaissance masters, but his subject matter was truly contemporary, even risqué for this period. His three works exaggerates the tight fit of the sailors' and Marines' uniforms and the dresses clinging to the voluptuous women's bodies to heighten the three paintings' sexual energy. The first "Shore Leave" (1933) represents sailors with their dates in a city park was anything but innocent. the protagonists' exaggerated bosoms and buttocks, outrageously tight clothes, and uncontained movements also indicate their unbound sexuality.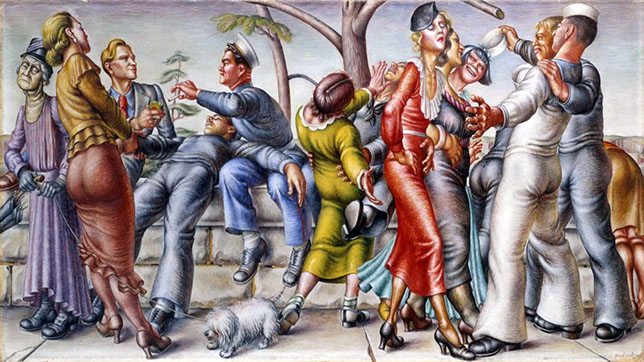 Paul Cadmus' second painting in the series was while working for the Public Works of Art Project (PWAP) named "The Fleet's In" (1934) which again showed a scene of sailors and a Marine in pursuit of female companionship. The PWAP selected it for an exhibit at the Corcoran Gallery of Art in Washington, DC. Retired Admiral Rodman in an Op-Ed piece in The Evening Star newspaper described the painting as offensive to the Navy. Due to the ensuing hullabaloo, Secretary of the Navy (SECNAV) Swanson ordered Assistant SECNAV Roosevelt to remove the painting from the show before public viewing began. The painting was either confined to Roosevelt's home, the Navy Department's brig or the SECNAV's head (bathroom) (are just some of the stories of its banishment locale.)
Roosevelt eventually sent the painting to the Alibi Club, an extremely exclusive all men's club of 50 powerbrokers near Dupont Circle in Washington, D.C. In 1944, this painting was the inspiration for Jerome Robbin's ballet about three sailors on shore leave in New York City (NYC) named "Fancy Free." To write the score he sought out the services of a young unknown composer named Leonard Bernstein. On April 18, 1944, Fancy Free premiered at the Metropolitan Opera House to over twenty curtain calls. In December of that year, "On the Town," a musical comedy based on the ballet, with music by Bernstein and dances by Robbins had an equally lauded opening on Broadway. The 1949 movie of the show is reviewed in MHT's Best Wartime & Military Musicals: https://miltours.com/index.php?route=information/information&information_id=109
In 1980 a graduate student discovered the painting still hung at the Alibi Club and notified the General Services Administration. The Alibi Club returned the painting to the Navy who lent the painting to the 1981 Cadmus retrospective exhibition that toured until July 1982. It was the first public viewing of the painting since 1934. Since then, the painting has become the most noteworthy artwork within the Naval History & Heritage Command collection and is often on loan to domestic and international museums.
The final artwork of the Cadmus sailor trilogy "Sailors and Floozies" (1938) depicts sailors and a Marine on shore leave consorting with some willing local ladies beside the Soldiers and Sailors Monument in Riverside Park at 89th Street in NYC. "Sailors and Floozies" was supposed to be exhibited at the 1940 San Francisco World's Fair but again the Navy wanted it censured due to image of carousing sailors and the light in which they cast the Navy generated intense debate at the time.
It promptly incited a national controversy that resulted in its removal from the walls. It was reinstalled in the exhibition two days later after the press made a fuss about censorship, the painting stayed in the show. According to a 1940 Time Magazine article, Cadmus had this to say: "I think the picture portrays an enjoyable side of Navy life. I think it would make a good recruiting poster. Some of these sailors are rather sympathetic, as well as one of the girls—the girl in the ridiculous hat," Cadmus commented, "I don't know where I invented that hat, where it came from. No milliner that I knew."
We saw as early as 1931 ladies getting tattooed by a sailor in "Goldie" but the first recorded professional tattoo artist in the U.S. was a German immigrant, Martin Hildebrandt. He opened a shop in NYC in 1846 and quickly became popular during the American Civil War among soldiers and sailors of both Union and Confederate militaries. Hildebrandt traveling from camp to camp and port to port to tattoo soldiers and sailors giving birth to the tradition of getting tattoos while being an American serviceman.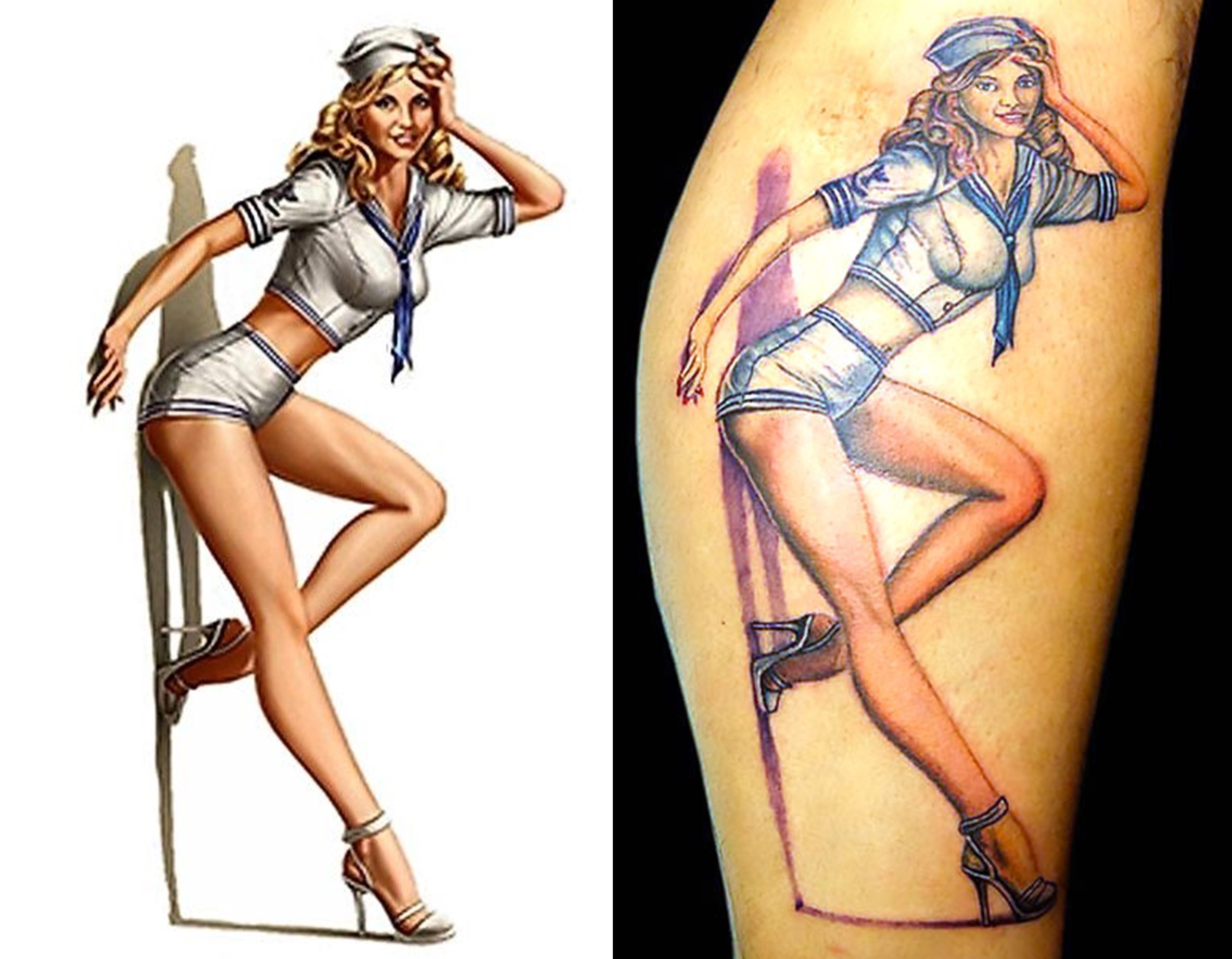 Tattoos often had negative connotations, in China criminals were marked by tattooing. The Roman Empire tattooed criminals and slaves, and in the 19th Century released U.S. and Australian convicts and British army deserters were identified by tattoos. Prisoners in Nazi concentration camps were tattooed with an identification number. Today, many prison inmates still tattoo themselves as an indication of time spent in prison. Usually, sailors on liberty in the Philippines would get a tattoo while in the Far East, however rock and rollers and motorcycle enthusiasts started bringing tattoos into the mainstream.
World War II did nothing to erode the sailor's reputation of being the masters of shore leave. The above picture of an island beer call reminds me of the classic South Pacific tune (the funniest thing is the lack of tattoos on the extras.) https://www.youtube.com/watch?v=Ljm9CDRAhMQ
When they were on shore leave sailors cut a wide swath.
So much so that the Navy had to launch a campaign to try to curtail the spread of Sexually Transmitted Diseases.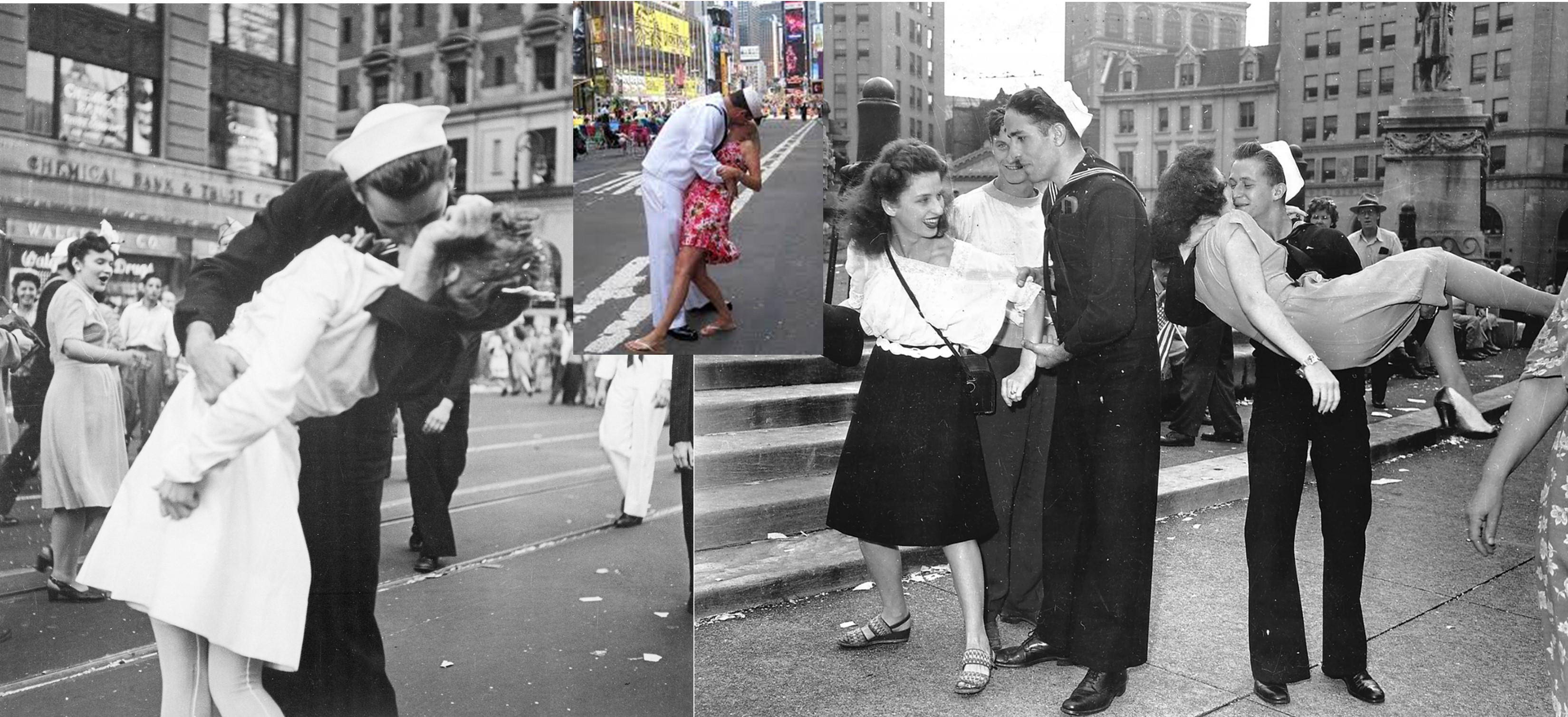 Victory Over Japan Day produced one of the top five pictures of the war only behind only the Marines raising of the flag on Iwo Jima, the massive explosion during the surprise attack on Pearl Harbor, the LCVP disembarking soldiers on 6 June 1944 to Omaha Beach and the atomic bomb mushroom cloud over Hiroshima. Kissing the war Goodbye will live forever in sailor lore and endlessly reenacted in Times Square.
Some of the great post WWII comedic movies of the 1950's deal with shore leave, including Mr. Roberts (1955) John Fords classic where Henry Fonda as the ship's XO and title character, chafes at his role far from the action in WWII backwaters in the waning days of the Pacific War. He has to hold the supply ship's morale together against the Captain's (Jimmy Cagney) often tyrannical disregard for the crew's needs including Doc (William Powell) & Ensign Pulver (Jack Lemmon.) He continually denies the crew liberty over petty irritations and when coerced to grant it, Military Police are required to restore order.
Don't Go Near the Water (1957) about a U.S. Navy Pacific Public Relations Unit during WWII. On their island is a hospital with nurses which allows for romance and hijinks led by Glenn Ford as a LTJG stuck far from the fighting with a commanding officer who refuses to allow anyone to transfer out. The plot centers on his efforts to win over beautiful island schoolteacher played by new actress Gia Scala (with her Italian-Irish skin darkened a couple of shades.)
Ford's yeoman, Earl Holliman, falls in love with Navy nurse ENS Anne Francis, who blends Hollywood's two most popular female characters in the '50s: the sexy bombshell blonde (Monroe and Mansfield) and the smart, slim vixen (Hepburn and Kelly.) This serious breach of Navy regulations of an enlisted men dating an officer has to be navigated. Comic relief is provided by two war correspondents imperious Keenan Wynn and another shapely blonde, Eva Gabor.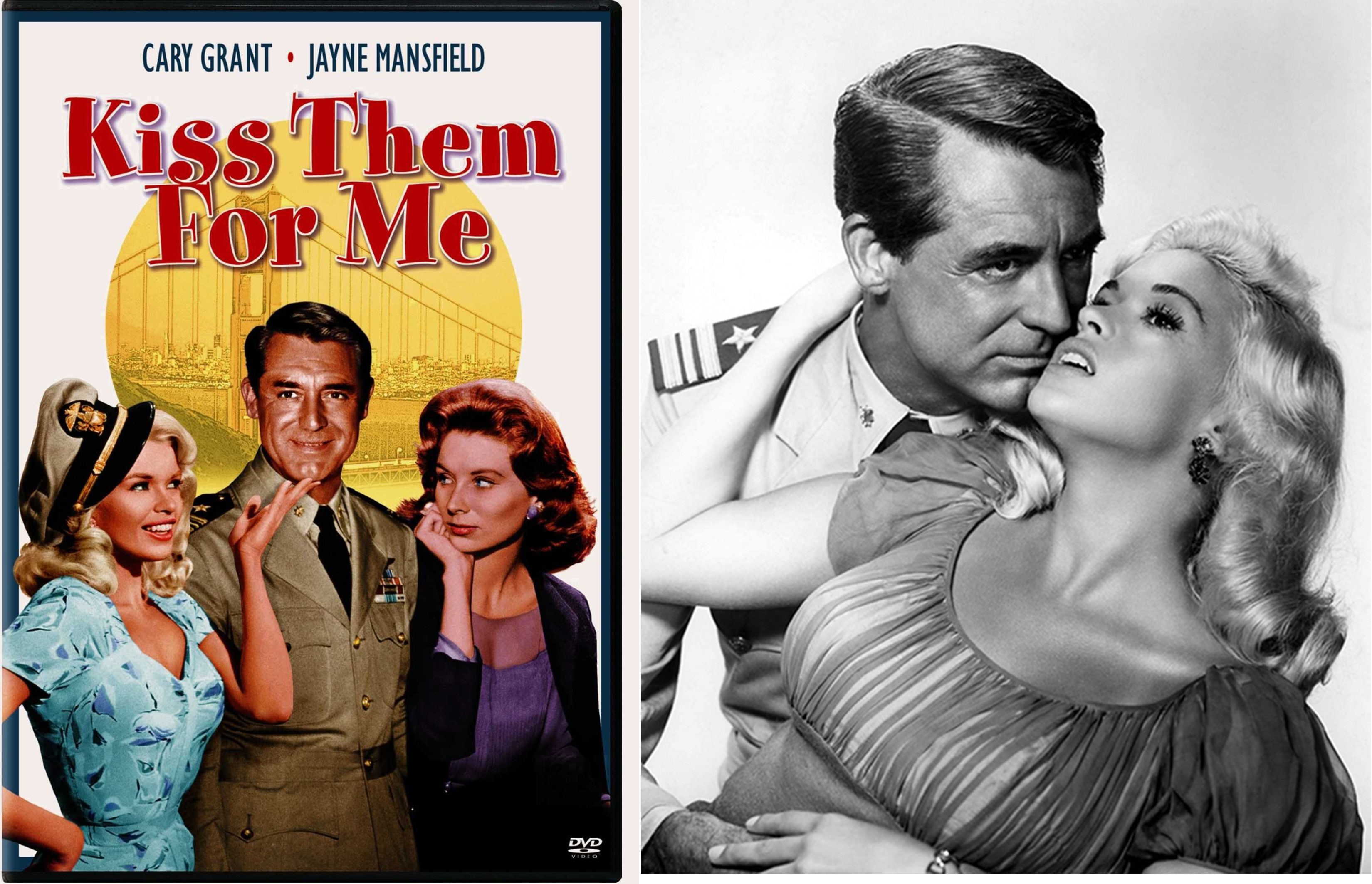 Kiss Them For Me (1957) is a film of three decorated Navy pilots in the Pacific who finagle a four-day shore leave in San Francisco. They gain the Ambassador's Suite at a swanky hotel and Commander Crewson (Cary Grant) proceeds to populates it with wine, women and music for wingmen Lieutenants McCann (Ray Walston) and Mississip (Larry Blyden) where they model the future Dr. No robes at the party. There are two reasons Jayne Mansfield is in the movie…bada bing…comedy relief and to be the initial love interest for Grant. However, trying to fly between the twin peaks of comedy and drama bogs down the film too often. Grant eventually veers to Suzy Parker the fiancée of a pushy greedy industrialist.
Operation Petticoat (1959) is the best of the bunch with Cary Grant as LCDR Sherman whose submarine the fictional "Sea Tiger" is sunk by the Imperial Japanese Navy aircraft on December 10, 1941 next to a pier in the Philippines. He is assisted by Tony Curtis as LTJG Holden a former "dog-robber" (Admiral's Aide) who can acquire required items via cumshaw (The word was probably from British Navy sailors who first picked up "cumshaw" in Chinese ports, during the First Opium War of 1839. Cumshaw is from a Chinese dialect meaning "grateful thanks" which the sailors heard from the Chinese beggars who hung around the ports and mistook it as the word for a "handout." U.S. sailors have given cumshaw its own unique meaning, for something obtained through unofficial means, whether acquired deviously or simply ingeniously.) They raise and get the "Sea Tiger" underway but are forced to make a stop at an island for repairs where they find five stranded U.S. Army Nurses that they take onboard. The nurses including Dina Merrill and the well-endowed Joan O'Brien who gives the Chief of Boat the best line in the movie, "If anyone asks you what you're fighting for, there's your answer!" Reaching Cebu Island further south in the Philippine Islands where the crew has to mix white and red primer in order to have enough to put a primer coat on the sub. The sub is forced to flee the dock during an air attack without having time for the final Navy gray paint coat so they have to sail for Darwin, Australia with the world's only pink submarine still with five women in the very tight quarters of a submarine.
Some great romantic cinema couples have been initiated during shore leaves as I have earlier used a picture from An Officer and a Gentleman that gave us Richard Gere as Mayo and Debra Winger as Paula. Just a few of the others are shown above (Clockwise): Top Gun (1986) – Tom Cruise & Kelly McGillis found that lovin' feelin'; Give Me a Sailor (1938) – Bob Hope liked Betty Grable eyes & legs; Here Comes the Navy (1934) – Jimmy Cagney & Gloria Stuart's love isn't doomed on the USS Arizona; The Sand Pebbles (1966) – Machinist Mate Steve McQueen in China meets Candice Bergen who ends in a missionary position; True to the Navy (1930) – Clara Bow loves Fredric March in and out of uniform; Seven Sinners (1940) – John Wayne & Marlene Dietrich, The Duke & The Blue Angel enough said; McHale's Navy (TV 1964) – Ernest Borgnine & Raquel Welch as ship-shape LT Wilson; A Few Good Men (1992) – Tom Cruise & Demi Moore who finds a good JAG; Francis in the Navy (1955) – Good looking cast with Clint Eastwood & the talking Mule.
The United States Navy, Coast Guard and Marine Corps, Navy provide service members who are to aid in security while on shore and are called the Shore Patrol. They are usually are temporarily assigned personnel who receive limited training in law enforcement and are commonly armed with a baton. Their primary function is to make certain that sailors, Marines, and coast guardsmen on liberty do not become too rowdy and try to intercede in problems before civilian law enforcement becomes involved. Related to Shore Patrol are the Brig (Navy correctional facilities) Chasers the trained naval personnel who escort prisoners from site to site. It is extremely important to make sure the chasers are trained in exactly what they can and cannot do plus the things [the prisoners] can and can't have or do in transit.
Two movie comedies show chasers, "The Last Detail" (1973) has two navy lifers - "Bad-Ass" Buddusky (Jack Nicholson) and "Mule" Mulhall (Otis Young) are assigned to escort a convicted sailor named Meadows (Randy Quaid) to the naval brig in Portsmouth, NH. At first, the chasers view the journey as a paid vacation, but Buddusky gets it into his head to give the teenager a good time and teach him a bit about getting on in the world before his incarceration. The film is remade as "Chasers" (1994) but the prisoner is now playmate/actress Erika Eleniak who made a splash in "Baywatch" before popping up in 1992's "Under Siege" on the USS Missouri (last picture.) In this remake Tom Berenger and William McNamara are the chasers tasked to keep her from escaping. You have to suspend belief that two male chasers would be responsible for the transport of a female but it allows for romance to ensue.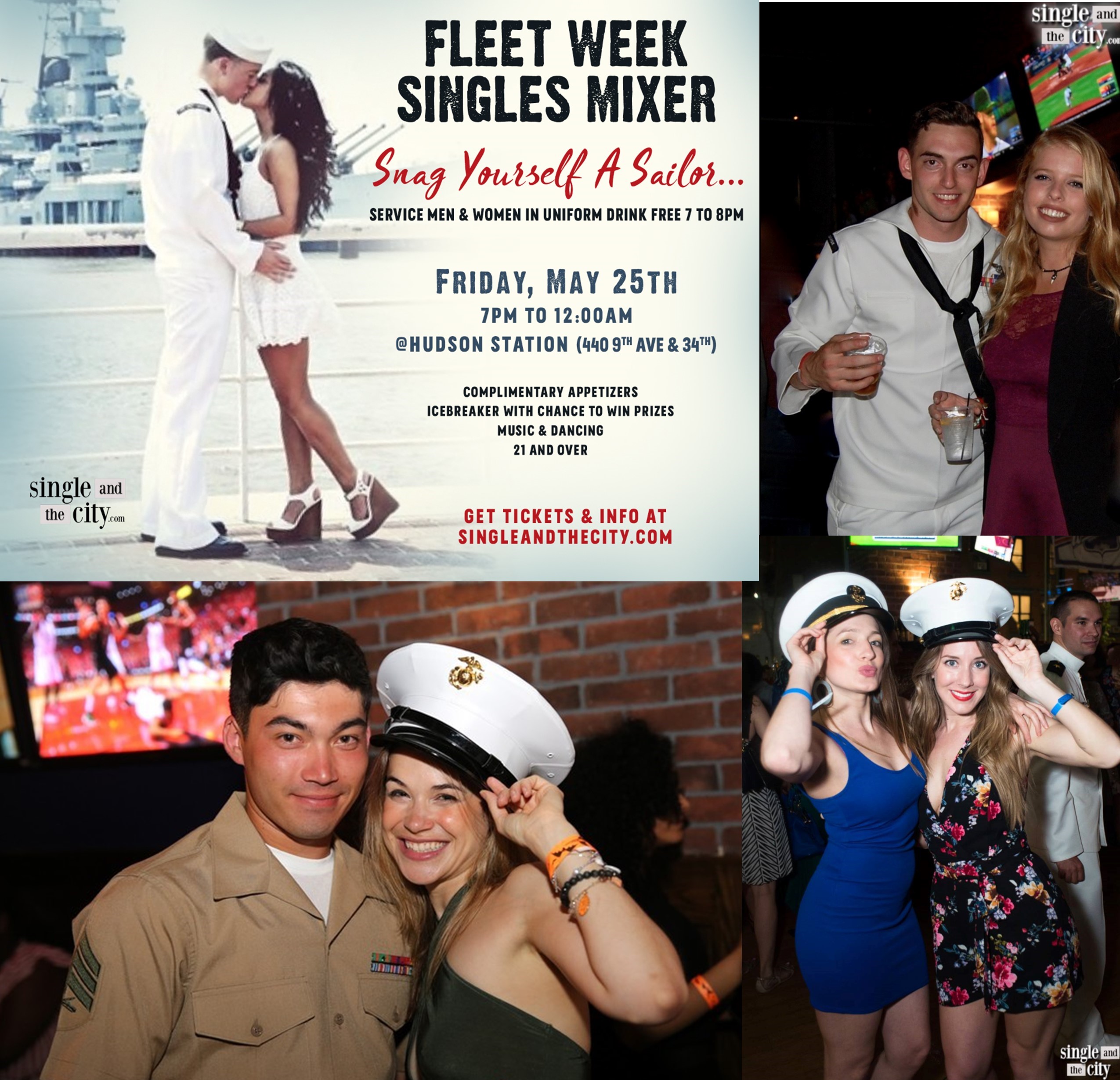 Fleet Week is a United States Navy, Marine Corps, and Coast Guard tradition in which active-duty naval ships recently deployed in overseas operations dock in a variety of major cities for one week. Once the ships dock, the crews are given shore leave to visit the cities tourist attractions and entertainment establishments. The public is afforded a chance to take a guided tour of the ships. Often, Fleet Week is accompanied by parades and air shows such as those provided by the Navy's popular flight demonstration squadron, the Blue Angels. The first was in 1935 in San Diego but they became much better publicized with the San Francisco Fleet Week that began in 1981 and New York City's that commenced the following year. Their popularity has spawned meet and greets like the one presented by Single in the City in NYC which has proven popular with sailors and Marines as well as civilians eager to meet servicemen.
From Fleet Week Photographer Kathryn Mussallem has created "Hey Sailor! New in Town?" Her first experience was Fleet Week NYC 2011, where the Navy showed off its might; the sailors performed their roles both on duty and off. NYC women fawned over this invasion of youthful bravado and she captured a timeless image of two animated enlisted men bursting with shore leave energy, a monochromatic moment that could have been 1945 or today.
For the next four years, as part of her ongoing documentary photographic project, she traveled across America chasing sailors, from Fleet Week to Fleet Week, port to port, the sticky dance floors of dive bars, training missions on Hawaiian beaches, to even spending days at sea onboard a ship. She went from outsider and observer to insider and instigator of shenanigans and salty talk. Like any sailor or Marine, she has been thrown out of bars, been part of a few bar fights and even been tattooed by a sailor onboard a ship in New Orleans.
She recorded it all nostalgia, cliché, sexuality and humor as she guides the viewer through the adventures of characters that work hard and play even harder. On the streets when she saw the boys and girls in white and khaki and blue with giddy excitement, she approached… "Hey Sailor! New in town?" https://www.lensculture.com/projects/63870-hey-sailor-new-in-town
Even in the future liberty is important. "Shore Leave" is the 15th episode of the first season of the legendary science fiction television series, "Star Trek." Aired on December 29, 1966 the crew of the starship USS Enterprise (NCC-1701) visits a bizarre planet where the fantasies of those beamed down to the planet become reality, good or bad. The Enterprise arrives at this planet in the Omicron (classic-our newest variant is a Star Trek word, maybe we should blame Klingons or Romulans for it as some don't want to blame the Chinese) Delta system. Scans reveal the planet is congenial, and the crew is exhausted after three months of deep space operations. Captain James Kirk announces shore leave for off-duty personnel.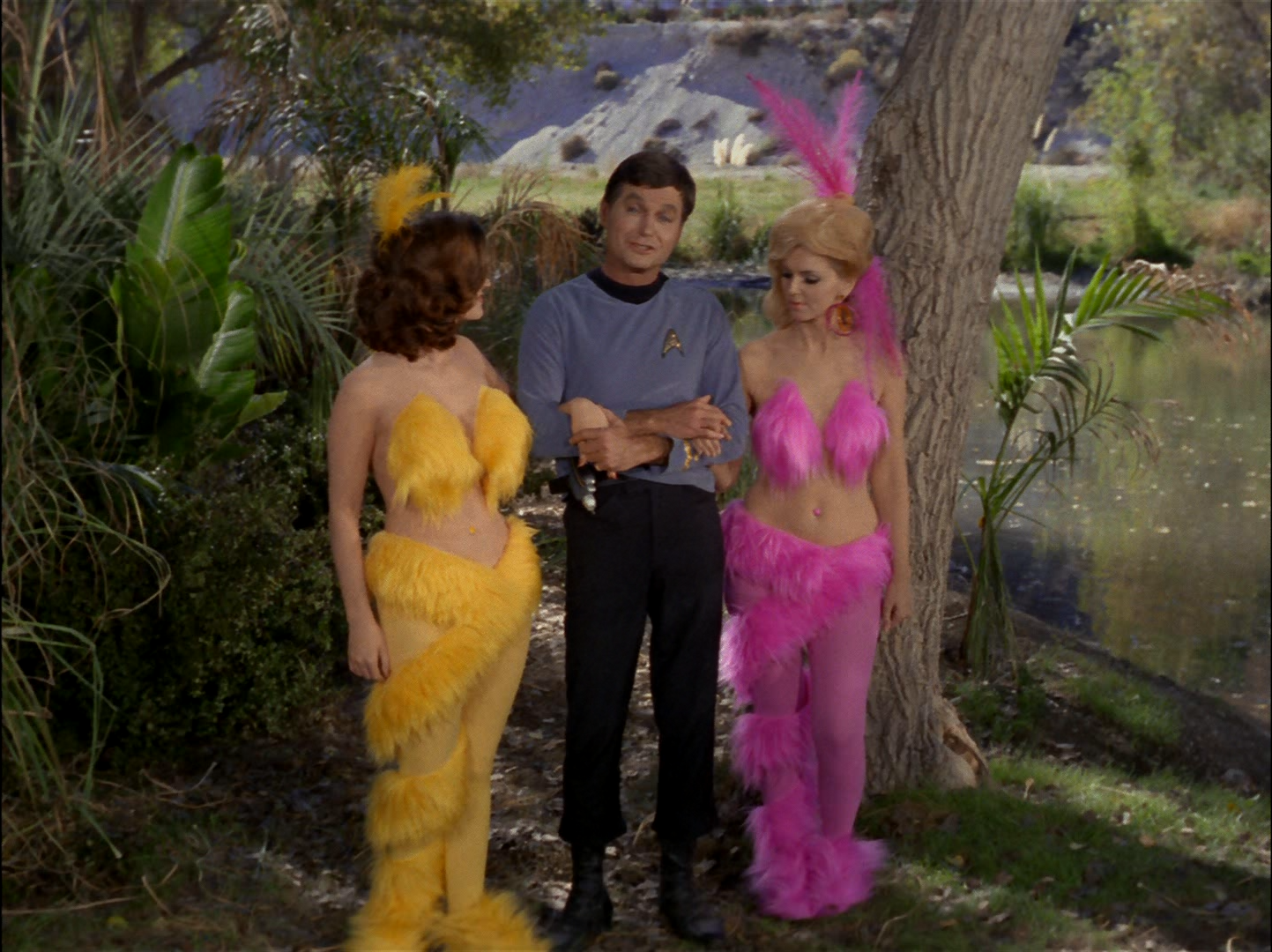 However, Dr. McCoy is quickly killed by a medieval knight's lance. Eventually the crew determines the planet is an "alien amusement park" and no one is permanently hurt, actually proven when McCoy shows up alive accompanied by two Rigelian Empire cabaret girls he conjured up.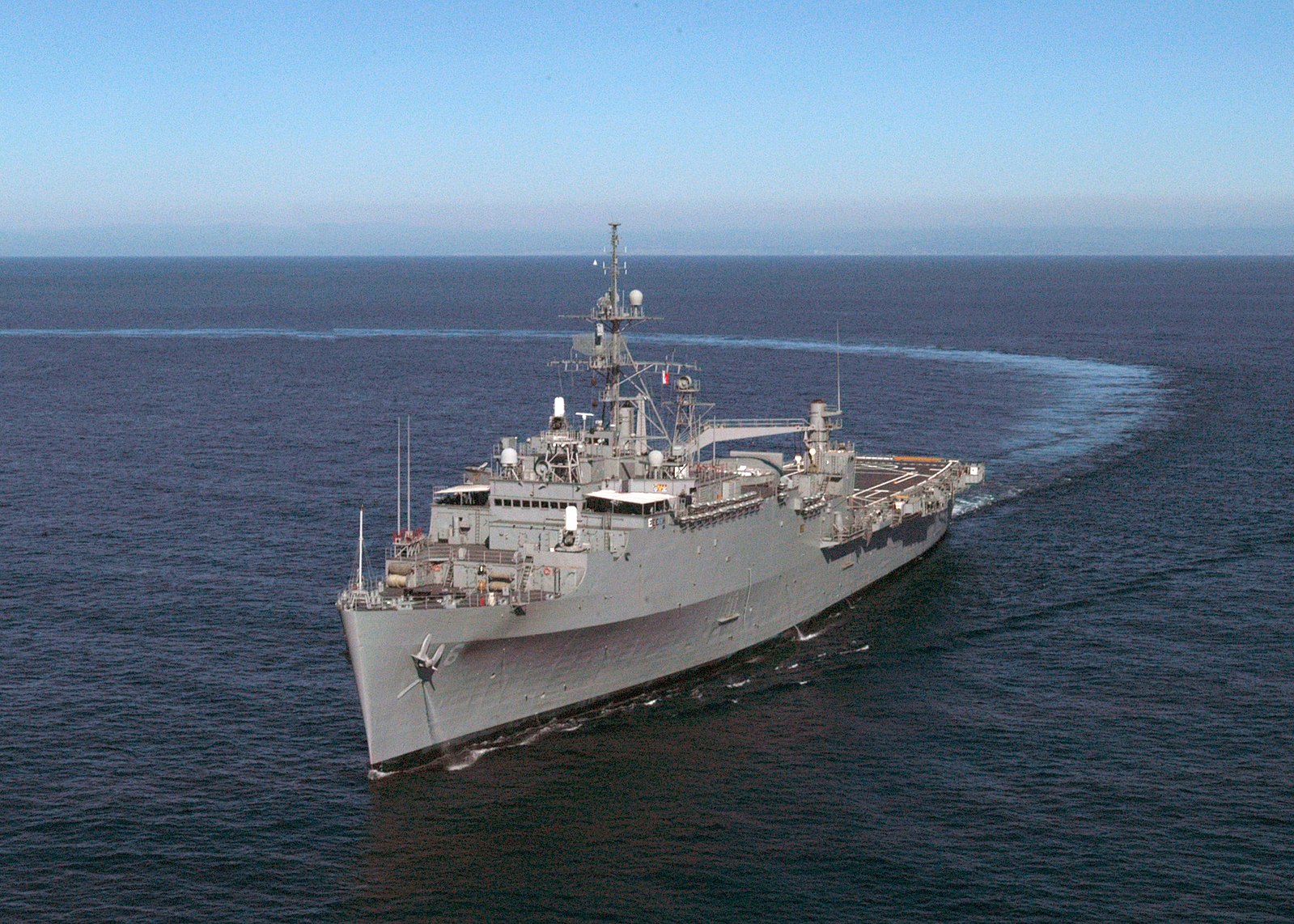 I end this expose on the benefits of Shore Leave with another story on the same Midshipmen Youngster Cruise that began this blog when it reached the port of Seattle, Washington on 3 July 1974. No one wanted to be on board Thursday all day to give the guided tours on the 4th of July to visitors to come aboard the USS Duluth. Our fireteam of four Mids volunteered for the 4th because then we would then have Friday and Saturday Nights on liberty. We looked sharp in our summer whites, we gave a Dad, his daughter and her two friends the "A" material tour. At the end, the Dad asked if we wanted to come up to his lake house the next day to do some waterskiing and spend the night. Well, we ask to stretch it to four Mids with our buddies on the Denver.
The lake house turned out to be a five-bedroom Pacific Northwest chalet. We skied all day, some badly but everyone got up as the daughter brought her friends too. We could pay the cover charges and could buy rounds liberally so it was a fun night. Saturday, we asked if we could take the Mom, Dad & whole family to dinner for their generous hosting of four Mids. This of course made it too late to return to Seattle, so Saturday night was even a better adventure. Again, I blame the Navy whites, having short-hair in the 70's and the respectful "Yes Ma'am, No Sir" etiquette we always used to allow us to appear more mature and positive influences.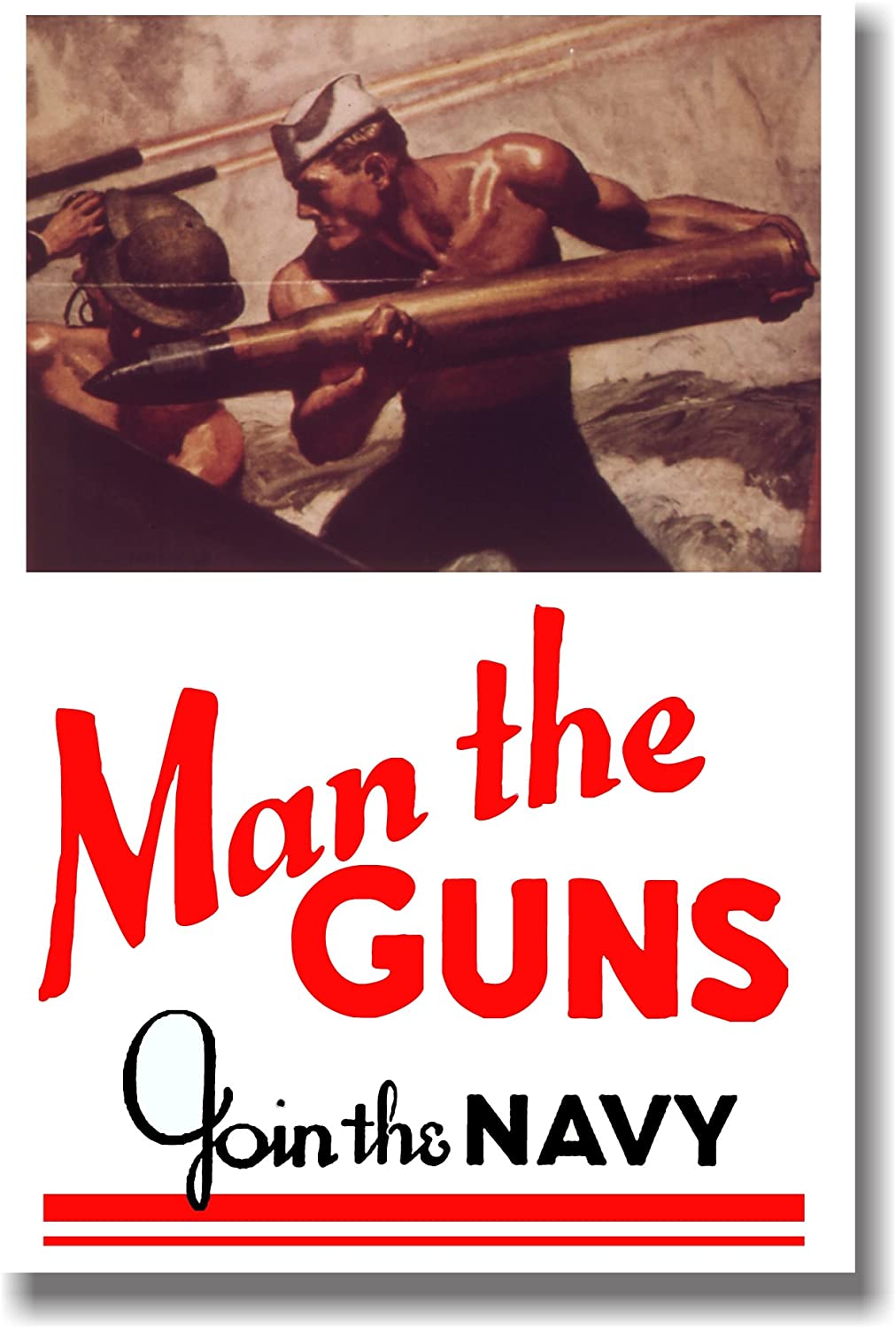 What ever it is, the magic of "Shore Leave" hasn't been negated as sailors will be sailors whatever port they scramble down the gangplank to be new in town!