Blog 06/22/2022 - MHT's French Adventure 1st Post Paris
Shayne Jarosz and Karen Freck are both Retired Teachers with Fairfax County Public Schools.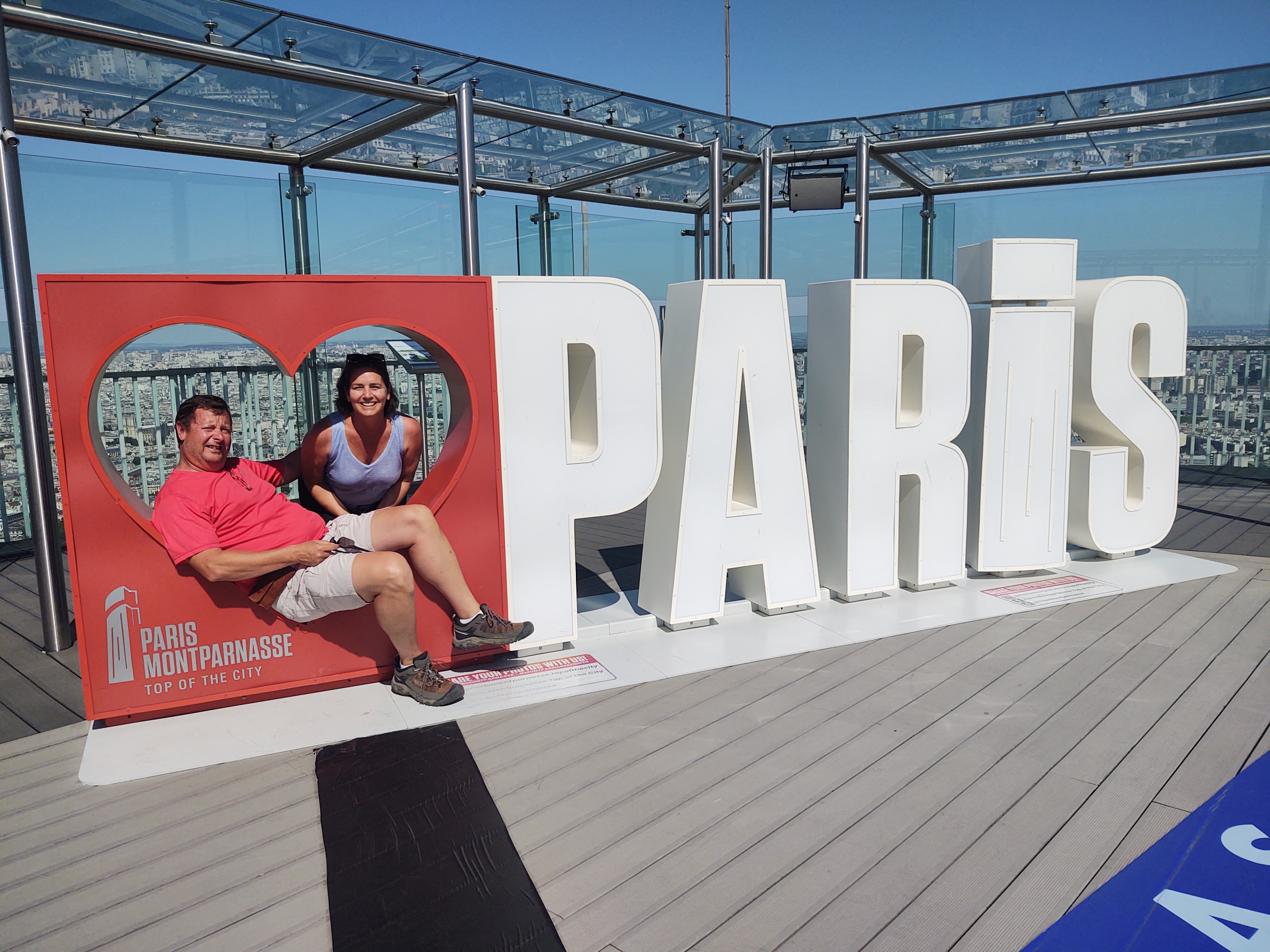 Karen a Special Education Teacher retired in October, specializing in Science & Shayne Jarosz a retired History teacher who retired five years ago.
Shayne has worked for Military Historical Tours (MHT) for 15 years or so and has done many trips with MHT traveling extensively through Europe and Asia to explore and teach about the battles that Americans have fought in since WWI.
Shayne was the Tour Leader of the D-Day & Battle of the Bulge Tour that traveled the battlefields from Bastogne to Normandy & ending in Paris. After spending roughly three weeks traveling with the group of 15, it is now time for Karen & Shayne to explore & document France so MHT 's future tours can take on additional site recommendations & uncover new interesting spots for our customers to visit. Karen & Shayne are traveling through France on a six-week adventure!
Starting point Paris!
Our first three days exploring on our own in Paris, Karen & I decided that we would tackle the Metro. The Metro machines where you buy the train tickets are in many different languages so we simply pushed the English button & then figured out how many days we wanted a Metro pass. The Metro is easy to navigate. Just make a plan as to where your start & end points are for each Metro line. Downloading the Paris Metro app was beneficial & easier than reading the maps placed on the walls in the different stations.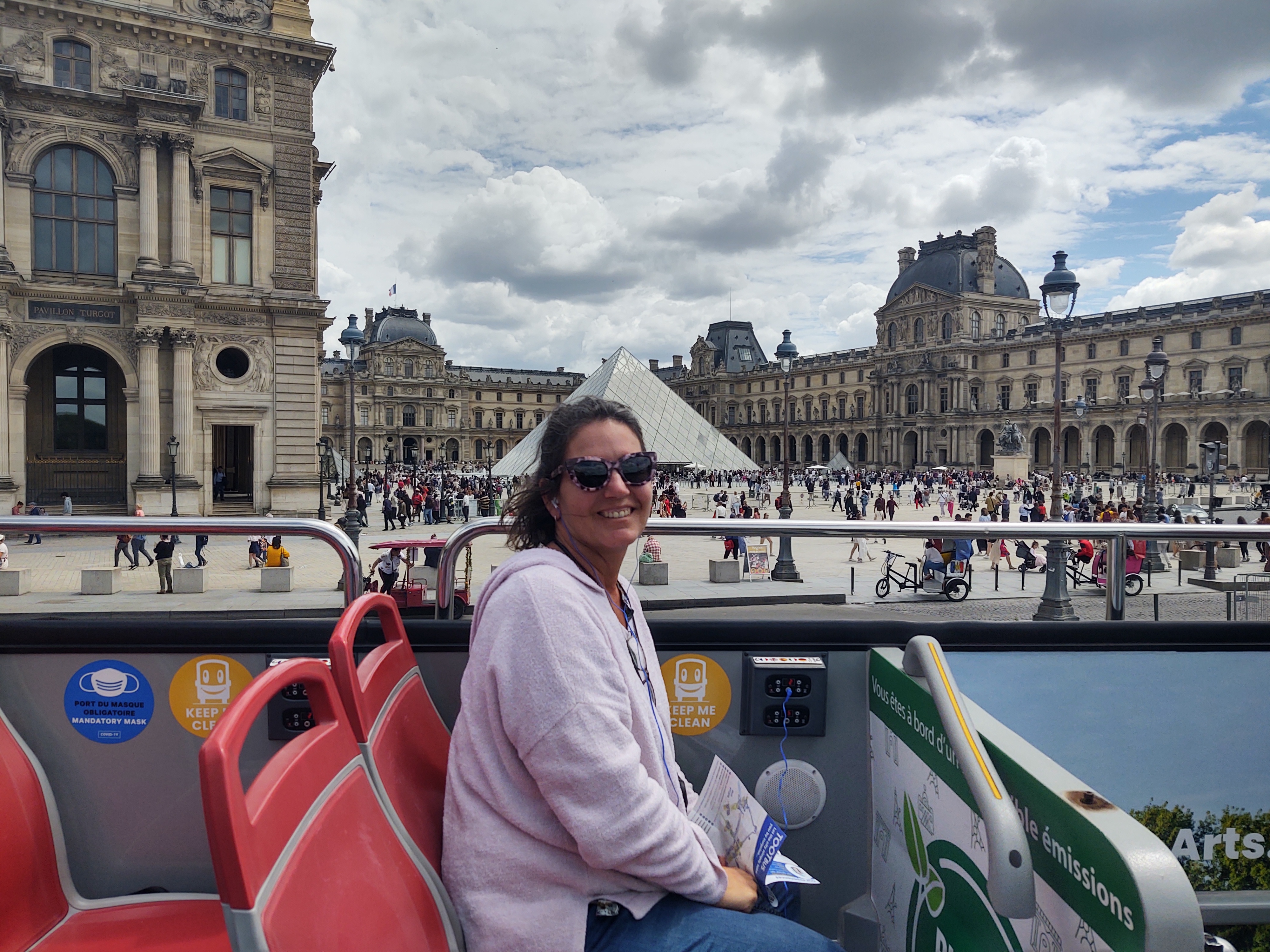 Prior to our arrival in France, we purchased a 2-day Paris Pass. This gave us access to many of the most popular Paris sights without paying at each venue. Our first stop was the Louvre Museum. Make sure that you get timed tickets for the Louvre. The earlier the better. We had timed tickets entering at 0900 in the morning and we arrived at 0845. The line was already long but we got in & started to navigate through the endless passages & corridors of the Louvre. We rented the Audio package & even though it had a floor map but typing in the exhibit number on the audio device proved very confusing.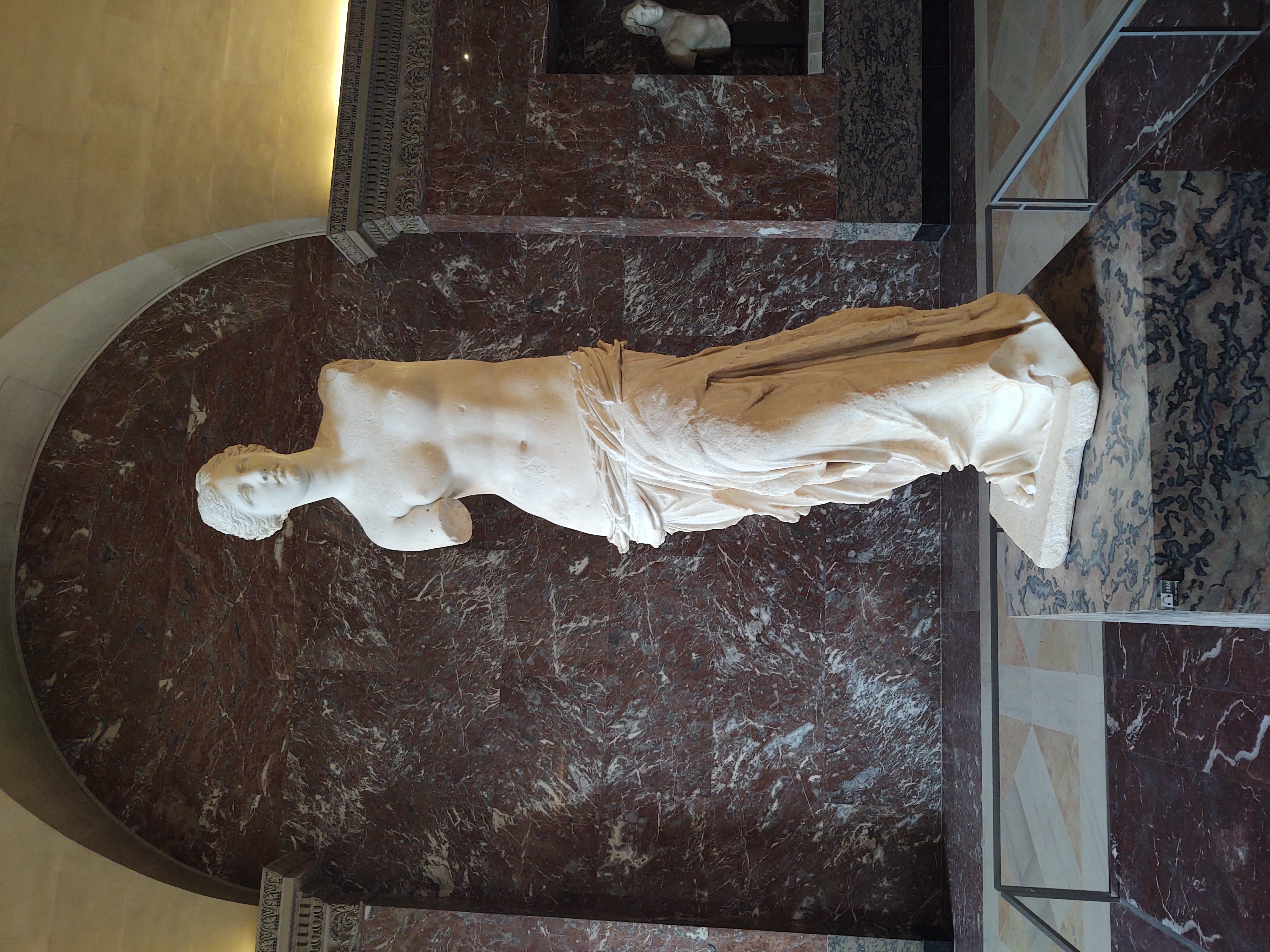 Trying to use the audio computer screen to navigate the museum was also very difficult. We spent a total of three hours in the Louvre & after getting lost a couple times we finally had enough. We just started to wander around enjoying the exhibits by reading their descriptions that were also in English. We visited the Sphinx, The Venus de Milo and many other timeless works of Art. The Museum became crowded very quickly but it was still an amazing adventure as the Louvre is so expansive.
Next, we headed to the Musée d'Orsay This is a much more manageable Art Museum but once again, Reserve a time slot! For our last big museum adventure, we went to the Musée de l'Orangerie. This is the smaller of all three museums but it features Monet's "Waterlilies" which are incredible!
Along the way Karen & I have explored all parts of Paris.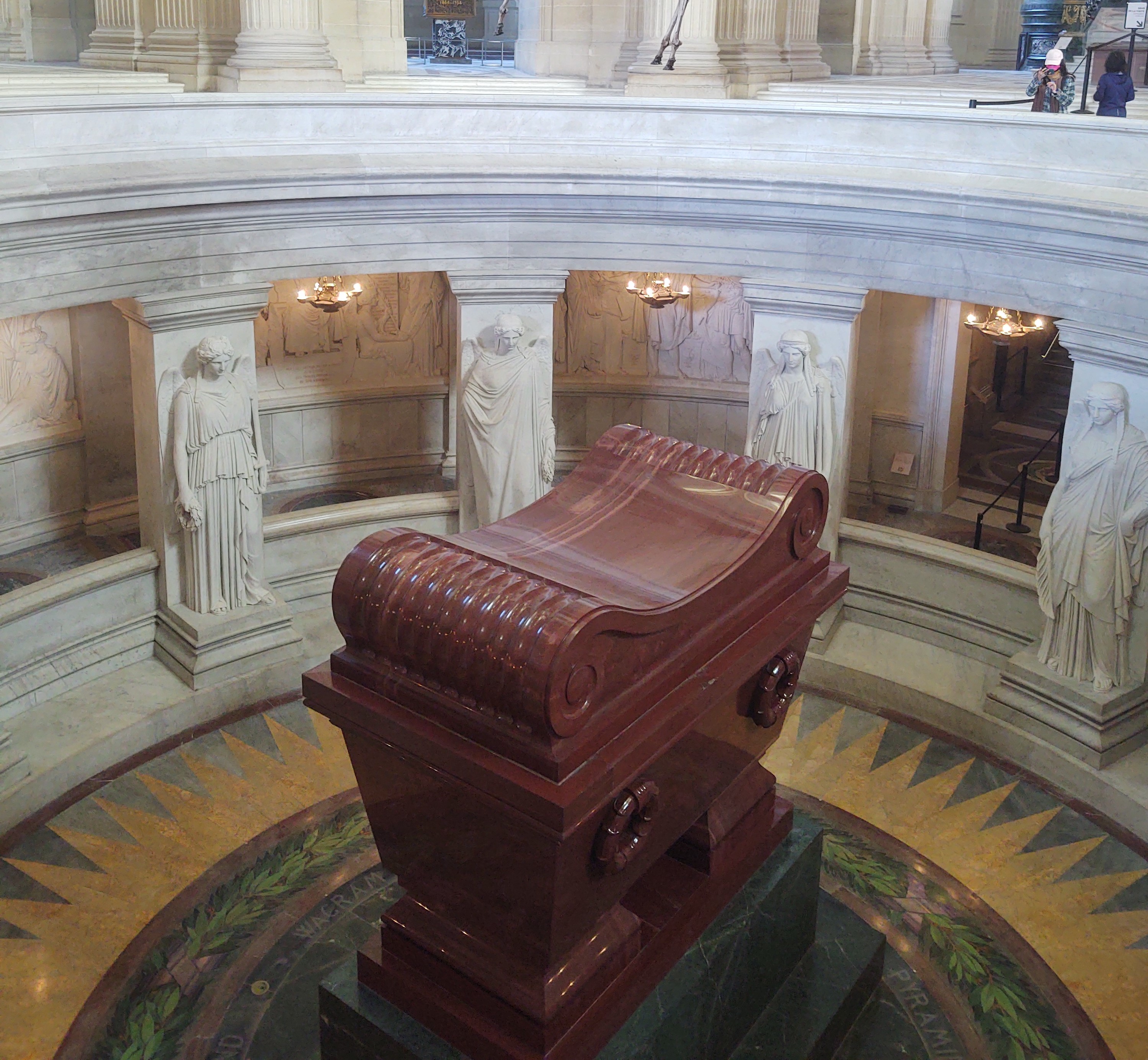 We have traveled from Napoleon's Tomb at the Musée Du Armees (Les Invalides)
to the Moulin Rouge's Can-Can Girls,
we have gone from the St. Chappelle Royal Chapel
to the Cemetery where the Doors Jim Morrison is buried.
It is wonderful to stop at a street side café & enjoy a sparkling water, or a nice glass of wine! Don't be afraid to venture out away from city center of Paris but be prepared to walk. Although you can get to any location by Metro, Karen & I still managed to walk over 8 miles a day! Make sure you download the Lime App as you can rent bikes or scooters to ease the walking.
On a previous trip, we saw the Mona Lisa & we went to the top of the Eiffel Tower so this trip we decided to skip it & headed to the Montparnasse Tower & the dome of the Sacre-Coeur. The cost of the Tower is 20 Euros & well worth the money as was the 7 Euros to climb the 292 steps to the top of the dome.
Once you get to the top of the tower you will walk up to the observation deck which is a bit taller than the Eiffel tower. Grab a glass of wine or a cold beer & have a seat! The 360° views are amazing & after seeing them & taking pictures we realized how far around Paris we had actually traveled!
The food in Paris is amazing. We have eaten in a few Michelin-rated restaurants but found that the local Bistros & Cafés are equally as good! We even went into an Indian Restaurant & were completely surprised by the excellent service we received! We ended up eating there twice because it was so amazing!
Paris is a lovely city where if you are polite, you can laugh & joke with people even if you can't speak French. Karen & I are picking up some useful phrases & words which make purchasing tickets & ordering meals much easier. My advice, take a chance, be willing to make mistakes & have fun! Always greet people with a smile & bonjour & Merci always goes a long way!
Today we take our first train to Dijon which is in Burgundy wine country! I think we will be drinking wine & eating Dijon Mustard out of the jar!
Au Revoir!
Shayne Pierre!