TSIP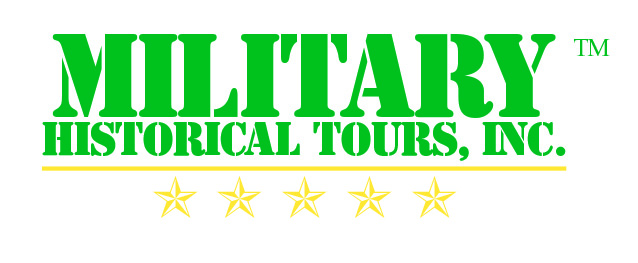 13198 Centerpointe Way, Suite 202, Woodbridge, VA 22193
Tel: 703-590-1295, Fax: 703-590-1292, E-mail: mht@miltours.com, Web: miltours.com
Tour Sales Incentive Program
(1 September 2023)
Welcome to Military Historical Tour's Tour Sales Incentive Program (TSIP!) Our thousands of satisfied travelers are our most important asset, and referrals are our most valuable commodity.
Effective 1 Sept 2023, MHT is offering incentives to all who bring new customers to our portfolio.
Bring in a NEW customer to an MHT tour and you'll receive a $150 cash incentive, or credit, against a future tour.
Bring in six (6) or more new customers and you'll receive a $200 incentive or credit for each!
If your referral signs up and completes a tour extension (pre or post tour) you'll receive an additional $50 incentive or credit for each extension.
Create your own tour with fifteen (15) participants or more,

and earn a free tour! (To be negotiated prior to the tour origination)
Warren H. Wiedhahn
Colonel USMC(Ret)
Chairman/CEO
Terms and Conditions:
*Referral must pay full price for their tour*
*All payments predicated on the customer completing the tour*
*All incentives will be paid by corporate check within 60 days of tour completion*
*Incentives can be used as a credit toward any tour*
*Travel agents/Tour Companies/DMCs excluded from this incentive program*
*"The Victory in the Pacific" Tour does apply but the "Iwo Jima Reunion of Honor" is excluded*
*Association/Organizational discounts will not apply or be combined with this incentive program*
*TSIP will be run on a calendar year*
Disclaimer: All marketing disclosures are the responsibility of the affiliate/originator.