MHT Blog
Welcome to the MHT Blog Site and our Posts try to not be dusty topics or blah military history but things we find interesting and hope you will too! The most recent two posts are printed below and at the bottom of this page is our MHT Blog Archive for additional topics. We will have more from the sites we visit once we get back on the road later this year. Thanks for checking us out – The Editor
CLICK TO SEE THE 2022/23 TOURS
MHT's French Adventure – 5th Post Le Mans
By Shayne Jarosz
Shayne Jarosz & Karen Freck are both Retired Teachers with Fairfax County Public Schools. Karen a Special Education Teacher retired last October, specializing in Science & Shayne Jarosz a retired History teacher who retired five years ago. Shayne has worked for Military Historical Tours (MHT) for 15 years or so and has done many trips with MHT traveling extensively through Europe and Asia to explore & teach about the battles that Americans have fought in since WWI.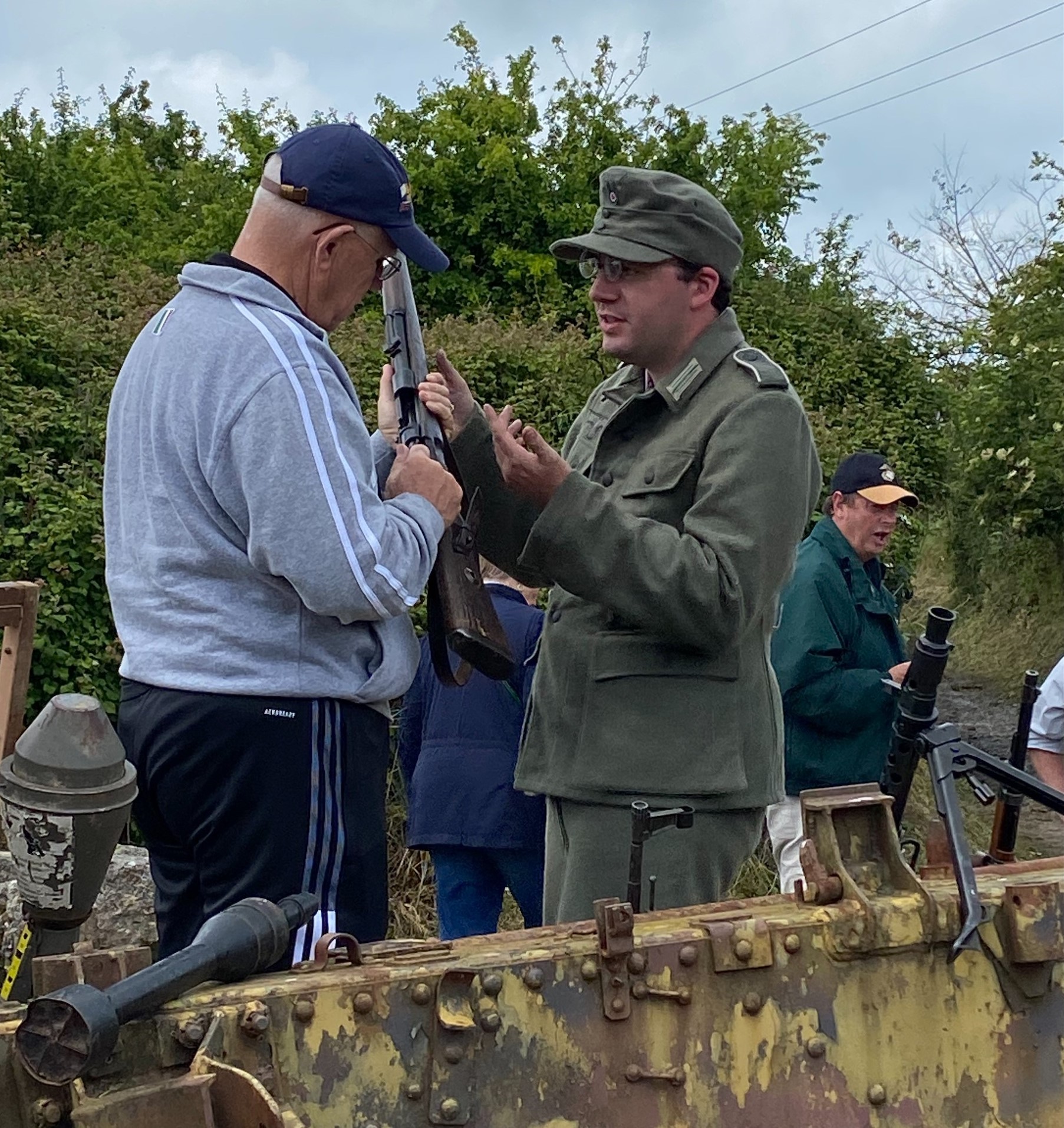 Shayne was the Tour Leader of the D-Day & Battle of the Bulge Tour that traveled the battlefields from Bastogne to Normandy & ending in Paris. After spending roughly three weeks traveling with the group of 15, it was now time for Karen & Shayne to explore & document France so MHT 's future tours can take on additional site recommendations & uncover new interesting spots for our customers to visit. Karen & Shayne are traveling through France on a six-week adventure!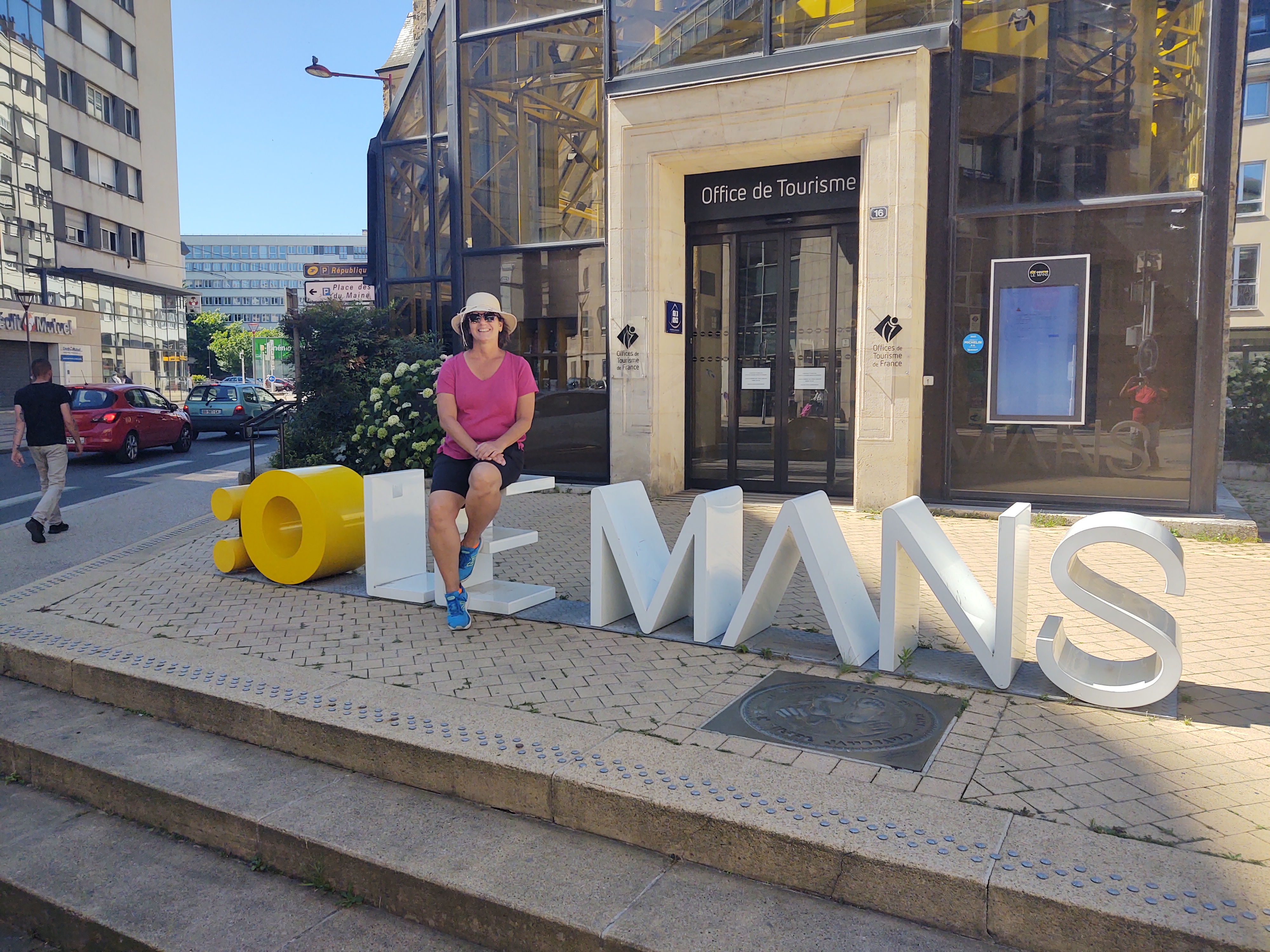 The next part of our trip was to the world-famous racing city of Le Mans! Karen and I pulled in for a five-day pit stop with our engines running perfectly and we were raring to go! At this point of our trip, we are a well-oiled machine that can travel from one city to the other with blinding speed! We are hitting on all cylinders; we can take the many curves that the track that is France has thrown at us and we can see the checkered flag in our not-too-distant future!
Karen and I pulled into the train station and it was a very quick walk to our hotel, where we dropped our bags so we were able to explore the city of Le Mans. Our first stop was the visitor center where we got a map of the city and asked for a list of the most important things we should see. After receiving a quick rundown on the famed Le Mans course, we started off toward the City Center which provided a 45-minute mini-train tour of the Le Mans area.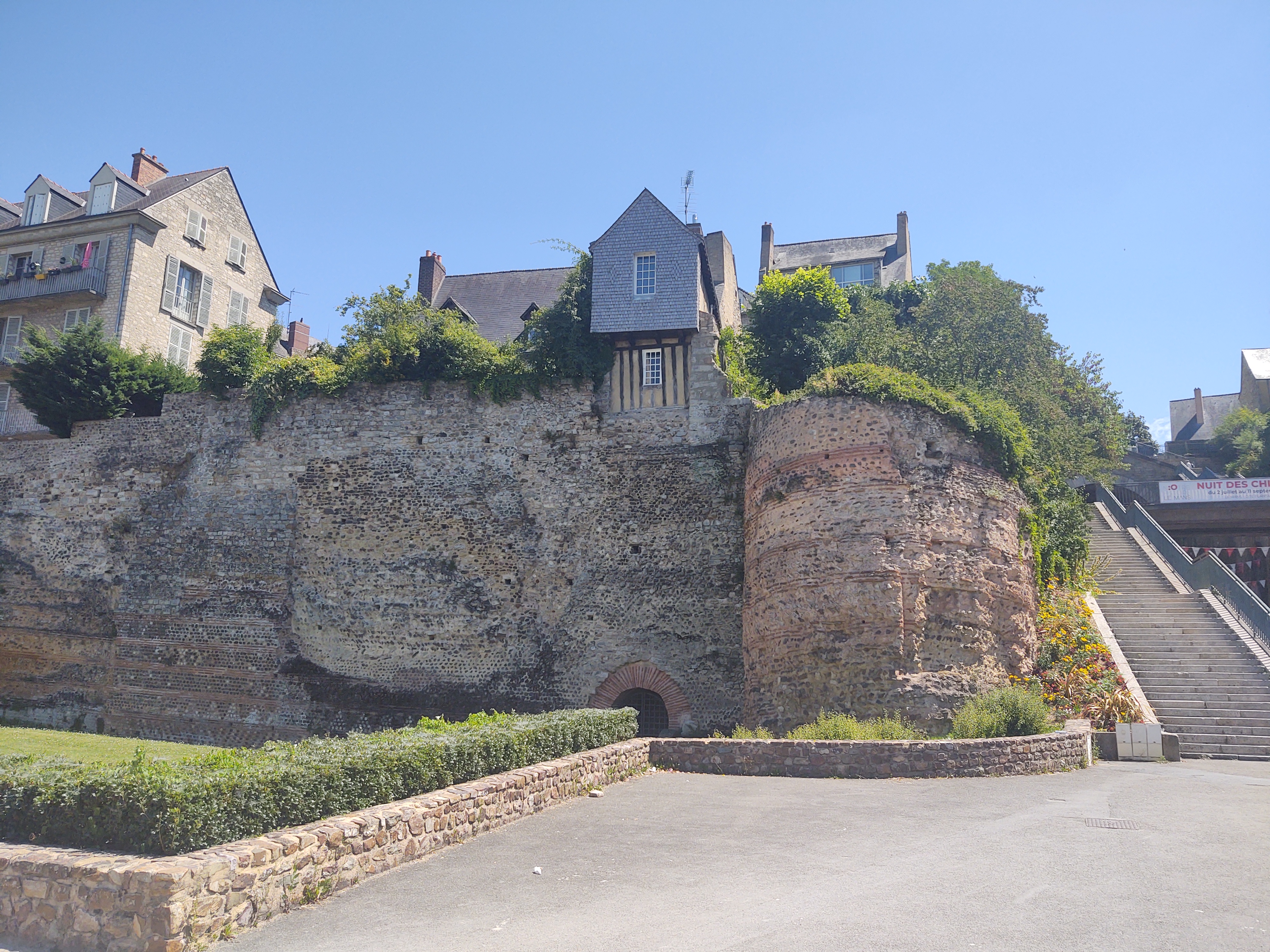 The sightseeing train wound through the ancient Roman city with its narrow streets and charming cafes that bordered the crowded streets and parks. After our tour was done, we found a restaurant/bar were able to order some sparkling water and a cold beer. In most parts of France lunch is served from 12-2:00 and dinner from 7:00 – 9:00 pm. Because we arrived after 2:00 we weren't sure if we would be allowed to order but we were pleasantly surprised! We ordered 2 burgers and "French fries" and they were great!
After our late lunch we started exploring the things we could easily access before we checked into our hotel. We walked up toward the ancient Roman walls and climbed an old staircase that circled a fountain and walked to the Cathedral of Saint Julian which is one of the largest Catholic Cathedrals in all of France.
It is beautiful. We were very disappointed that we weren't able to climb the towers but we have been spoiled in other cities with the tower tours and sometimes even the fascinating crypts were even open.
In this case we had a chance to walk through the crypt of Saint Bertrand & Tomb of Charles IV of Anjou, Count of Maine, who died in 1472. The Cathedral is beautiful with its flying buttresses and large stain glassed windows that survived WWII.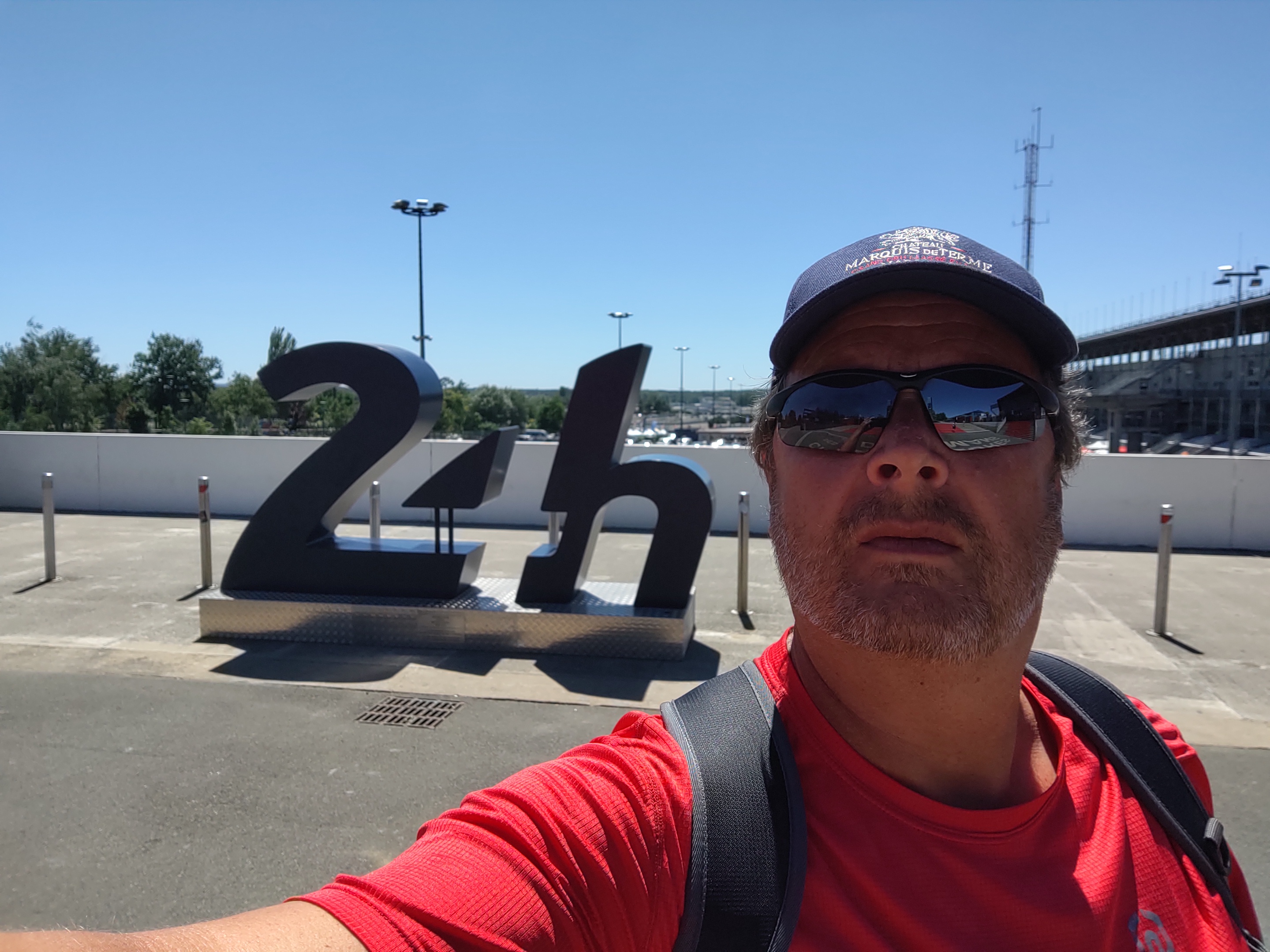 After we explored a little, we headed back to the hotel so we could get checked in and make our plan for exploring Le Mans. The next morning, we woke around 0730 and headed for breakfast excited for our day's exploration. We decided we would start at the famous Le Mans race track that has been used since 1921 and Museum. Comprising private, race-specific sections of track in addition to public roads which remain accessible most of the year, the track's present configuration is 8.467 miles long, making it one of the longest circuits in the world. We took the very convenient tram to the end of the line and then walked an additional 2 miles to the Museum.
The Museum of the 24 Hours of Le Mans is another one of those places that really surprised Karen and I. Walking through the Museum while learning about the race and its history was incredible. The Museum has hundreds of beautiful cars and motorcycles all ranging from the early 1900's to present day. We wound our way through the museum and posed and took pictures in front of cars that we thought her father would enjoy seeing. We then went through the motorcycle exhibit and were amazed at the collection. Later we stopped at the gift shop and bought a couple of stickers and other memorabilia that we thought we could get home. They had some incredible stuff but space is beginning to be an issue in our luggage.
After we toured the museum, we walked out onto the circuit where the cars race. It was incredible! I can remember as a child watching the famed Scotsman Jackie Stewart live from Le Mans on the Wide World of Sports. I cannot believe that I am actually exploring the racetrack that I watched on T.V. when I was a kid…
The 24 Hours used to start with a unique opening where the drivers ran across the road and jumping into their cars which was very dangerous. It can be seen in the great Le Mans racing movies, the mediocre self-titled Steve McQueen film using the powerful Porsche 917s and the tremendous "Ford v Ferrari" film that featured the even more dominate Ford GT 40 Mk IIs & improved Mk IVs and the beautiful Ferrari P-4s in the greatest racing feud between American Muscle versus Italian Craftmanship.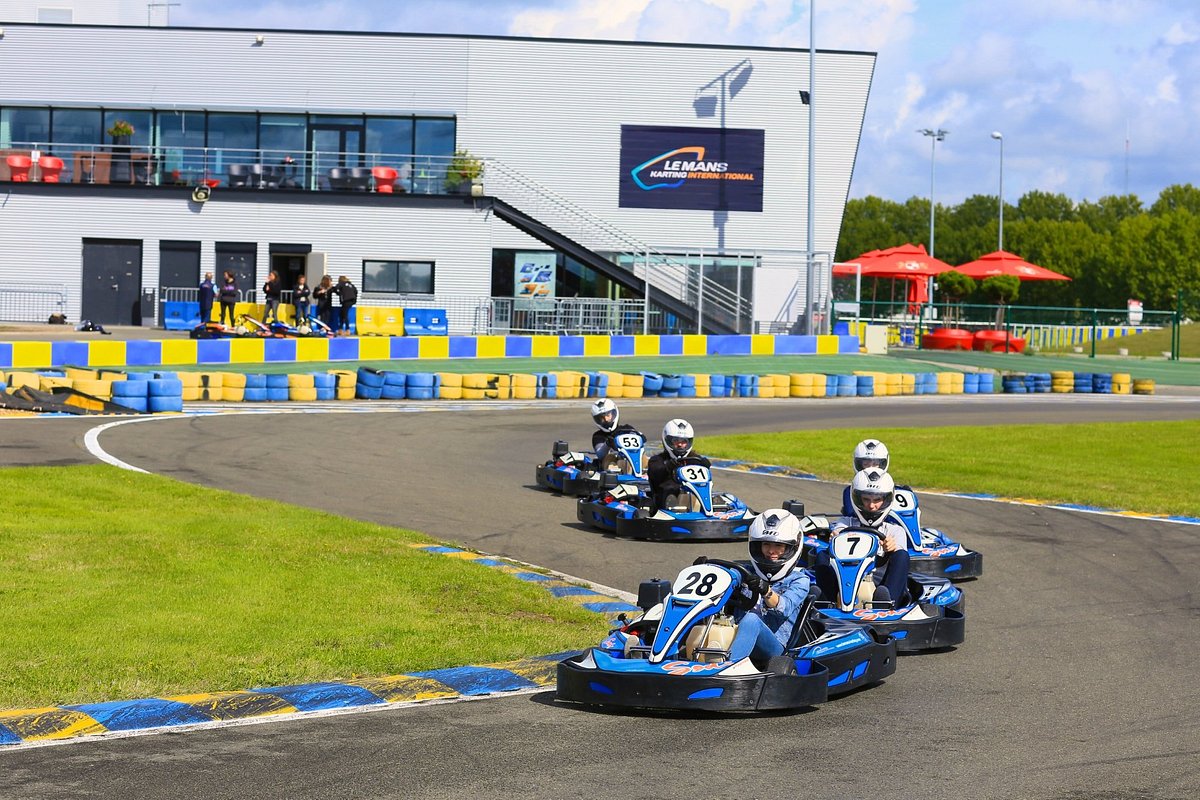 Karen and I had planned to find the mini–Formula Race karts so we could race but after walking another two miles we realized we would probably need to rent a car to find the race track. Defeated we walked back to the tram and headed back to the city center to try and find a late lunch.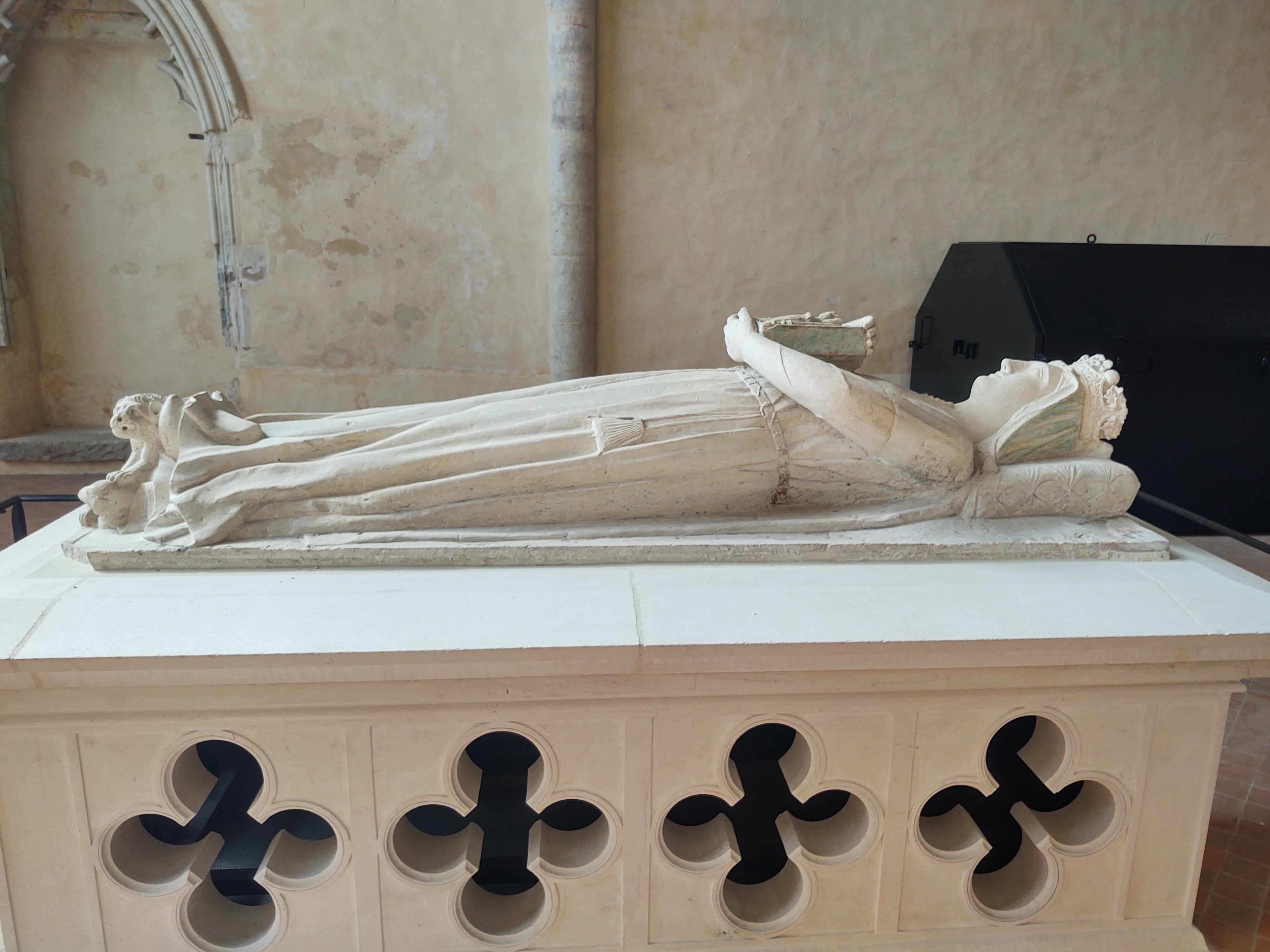 Karen and I have really met a bunch of really nice people all over France. Here in Le Mans while eating lunch we met a lovely couple from England. They were here for a couple nights and it didn't take long before we were talking about politics and making fun of each other's Presidents and Prime Ministers. It was all in good fun and before we parted ways, I did thank them both for the July 4th Holidays and all the time off through the years.
The next couple days Karen and I explored the L'Épau Abbey where Berengaria of Navarre, who was Queen of England as the wife of Richard I (the Lion Heart) lived after his death, A huge park that had a primitive water wheel that was used to grind grain for bread. The park had animals all over it and appeared to be a working farm with pigs, cows, goats and horses. Karen and I explored all that we could and averaged 8 miles a day. Le Mans is a must do and we found plenty to do for five days. We could have probably gotten away with four days there but on day three we slowed down a bit and actually started enjoying the wine and food in Le Mans. We explored every part of Le Mans that we could possibly explore.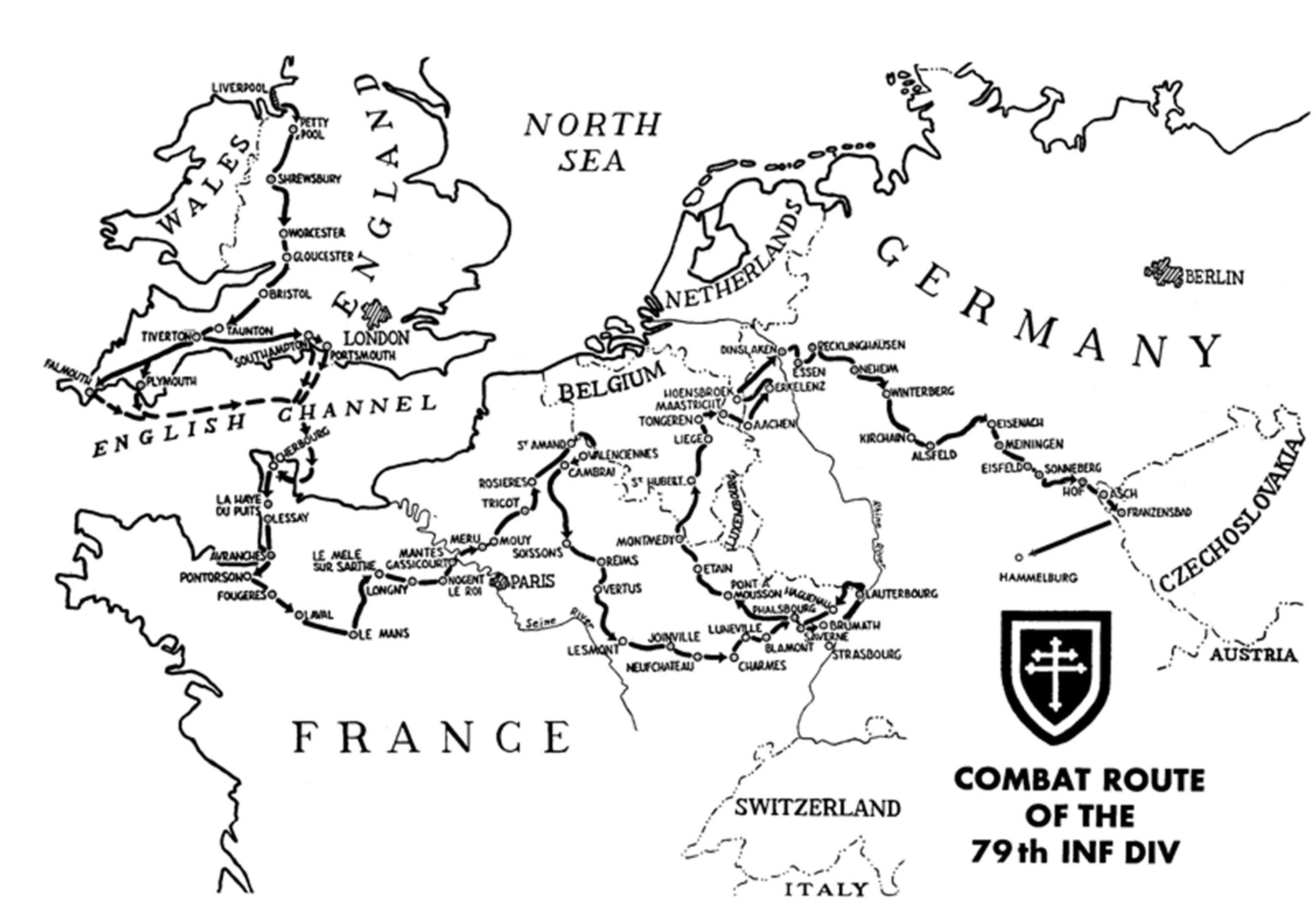 The important industrial city of Le Mans was liberated by LtGen George S. Patton's U.S. 3rd Army's U.S. 79th and 90th Infantry Divisions (IDs) on 8 August 1944. The 79th Division landed on Utah Beach in mid-June, entering combat by the 19th south of Cherbourg. By July the 79th ID had taken Lessay, crossed the Sarthe River entering Le Mans. Some elements of the 90th ID saw action on 6 June 1944, D-Day, at Utah Beach. The rest of the Division entered combat 10 June. The Division was immediately thrust into the fighting, cutting across the Merderet and took Pont l'Abbe. In July, they cleared Foret de Mont-Castre (Hill 122) and on the 27th taking Periers. In August, the 90th ID crossed the Sarthe supported the 79th ID in taking Le Mans before moving to help the Poles 1st Armored Division close the Falaise Gap.
French food is good but I do find that the food after a while is kind of bland. The Wine is excellent! The steaks are something to be desired. I'm from Texas so I'm always comparing steaks from around the world to Texas. One night while in Le Mans Karen and I decided to try a local Indian restaurant. It was excellent!!!! The spices were wonderful and although the online reviews gave the food above average reviews it gave the Manager below average reviews we were actually treated very well and with a bunch of patience.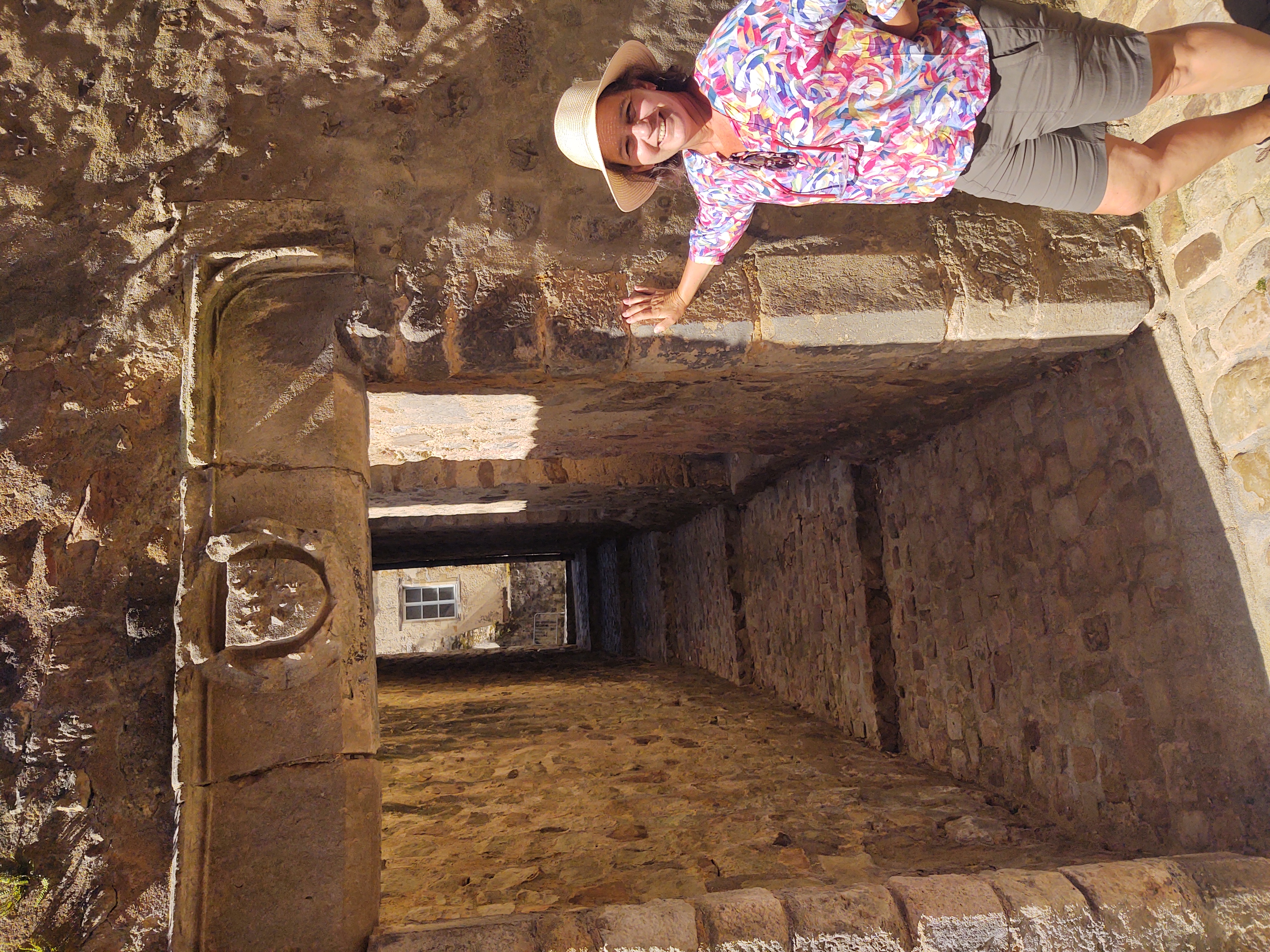 One day Karen and I went into the City Center of the ancient city and explored for a couple hours and decided we would have lunch and just relax. We found a wonderful restaurant ordered a bottle of wine and some wonderful food and got lost in just spending time with each other and not worrying about anything other than just having fun… On the break neck travel pace that we have been on I think we both realized that we not only need to see the sights but also need to enjoy this wonderful opportunity that we have…
Overall, we had a wonderful time in Le Mans and we are excited about the next part of our trip which is going back to explore some more of Normandy! We have a long bus ride to Caen but we are so excited to get back to our friends at the Best Western Le Moderne!
Au Revoir!
Shayne Pierre!
MHT's French Adventure – 4th Post Lyon and Bordeaux
By Shayne Jarosz

Shayne Jarosz and Karen Freck are both Retired Teachers with Fairfax County Public Schools. Karen a Special Education Teacher retired last October, specializing in Science & Shayne Jarosz a retired History teacher who retired five years ago. Shayne has worked for Military Historical Tours (MHT) for 15 years or so and has done many trips with MHT traveling extensively through Europe and Asia to explore and teach about the battles that Americans have fought in since WWI.
Shayne was the Tour Leader of the D-Day & Battle of the Bulge Tour that traveled the battlefields from Bastogne to Normandy & ending in Paris. After spending roughly three weeks traveling with the group of 15, it was now time for Karen & Shayne to explore & document France so MHT 's future tours can take on additional site recommendations & uncover new interesting spots for our customers to visit. Karen & Shayne are traveling through France on a six-week adventure!
Karen and I departed Chamonix in the morning. It was an easy walk dragging our luggage to the train station so we sat and had a cup of coffee and a chocolate croissant while waiting for our trip to begin. Once our train arrived, we quickly loaded, stored our luggage and settled in for our hour-long ride to our next stop where we would load on a bus for 2-hour ride, followed by another train that would take us to Lyon city center. When Karen and I planned out the trip we were thinking that if we always stayed close to the city-center we would be close to transportation, either a train or bus. Karen and I were very surprised by Lyon.
In 43 BC, Lyon was designated the capital of Gaul and was called Lugdunum during the Roman Empire. Julius Caesar passed through numerous times on his famed campaigns between 58 – 50 BC as he defeated the Gallic Tribes. Lugdunum was at the top of the hill that overlooked the Rhone and Soane rivers.
This was a perfect cross roads for the Roman Empire's northern territories. It was the operation center for Roman General Germanicus to attack Germania with eight legions, about one-third of the entire Roman army, which he led from 14 to 16 AD against the Germanic tribes. He avenged the Roman Empire's total defeat in the Teutoburg Forest in 9 AD and retrieved two of the three legionary eagles that had been lost to the Barbarians.
As the city of Lyon entered the Renaissance it expanded down the hillside and across the rivers. As the city matured it continued meandering down the hill and eventually expanded across the valley resulting in a city that unless you find someone to show you around you will be lost. As Lyon grew the city center expanded outward leaving Karen and I, 4 miles away from the city's historic portion. We found our hotel which as advertised was close to City Center but the one in the year 2022. We started outlining everything we wanted to see.
We visited the Tourism Information Center and then headed for our first stop the Resistance Museum. The museum was about 3 miles from our hotel, so after a 45-minute walk we arrived at the museum. The museum takes about 2 hours to wind through. It educates about how the Holocaust occurred here In France with an agreement between the Nazi's and the collaborationist Vichy Government to turn over Jews, Communists and other undesirables. It shows how the French resistance began and developed and this museum is definitely worth seeing. If you are interested in the Normandy landings then you must learn of the role of the French Resistance. We completed our tour of the museum by watching a 45-minute film on the capture and trial of Klaus Barbie and his role in the Holocaust. The museum is well thought out and easily navigated with a great English speaking audio tour.
In WWII, Lyon played a role during Operation Dragoon, General Friedrich Wiese's 19th Army was desperately retreating up the Rhone Valley. With the US Army's 7th Army & Free French Armee B trying to cut them off from Lyon. Wiese's immediate response was to urge MajGen Wend von Wietersheim, commander of the 11th Panzer Division, the elite German unit in the South of France to hasten efforts to ferry his heavy vehicles across the Rhone and move north as quickly as possible to secure the German route of withdrawal. von Wietersheim's transportation problems were difficult due to the number of ferries capable of carrying his 45-ton Mark V Panther tanks across the river. The 11th Panzer held back the 36th US Infantry Division at Montelimar screening the retreating German units. On 26 August, Wiese ordered von Wietersheim to begin moving the bulk of the 11th Panzer Division to Lyon, but with crowded roads, fuel at a premium, and incessant Allied strafing attacks forcing his commanders to make most of their movements by night it was a tough retrograde.
The retreating German units ultimately forced their way to Lyon, but suffered horrendous casualties in the process by 27 August the bulk of the 11th Panzer Division had crossed north of the Drome together with almost all of the retreating German infantry divisions. Lyon fell at the start of September. Just last year a Royal Air Force 500-pound bomb was uncovered at a building site.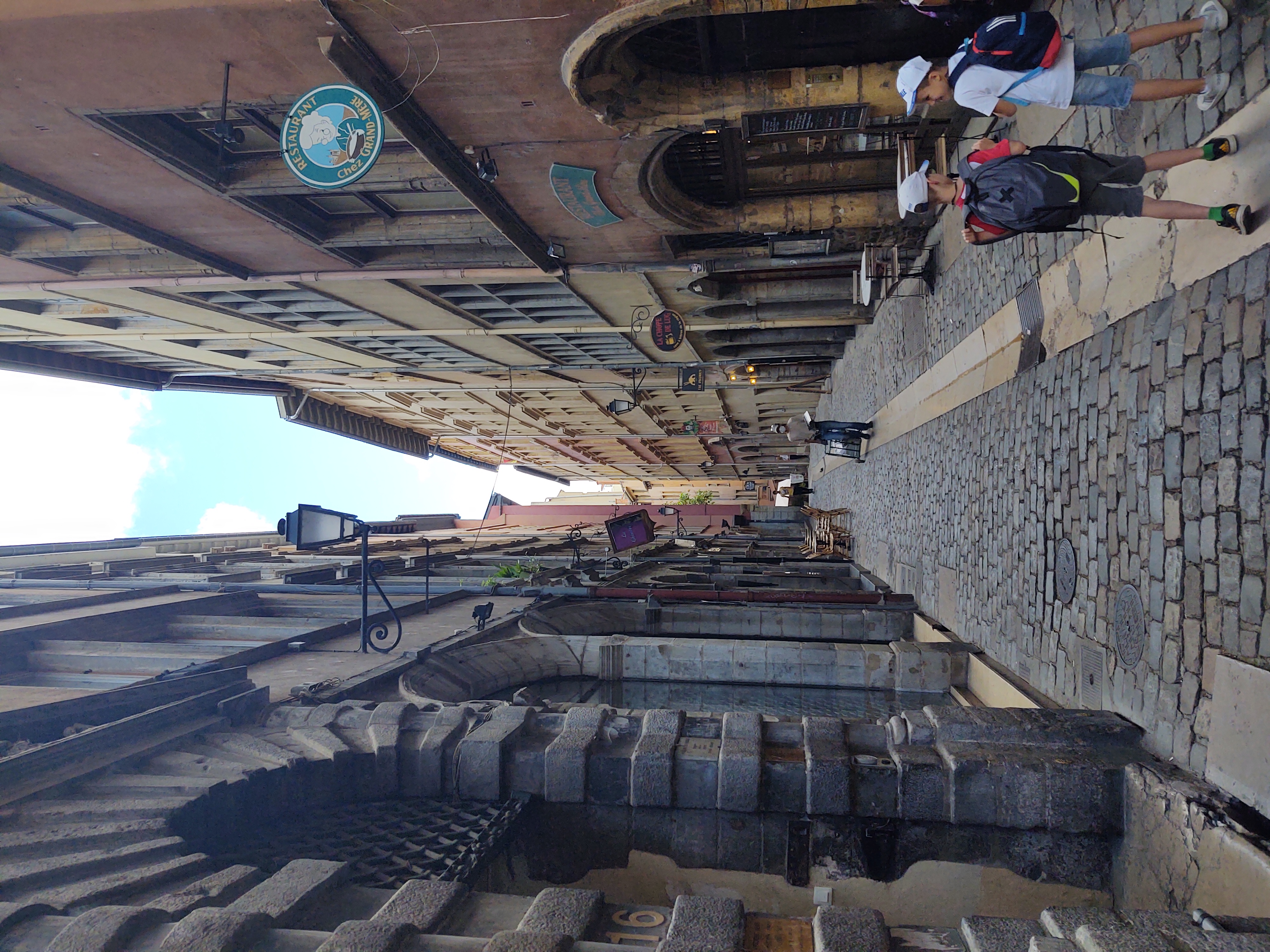 Karen and I planned five days in Lyon and we quickly realized that we planned too long of a stay. Lyon's old city has a wonderful Roman theater and museum that should not be missed. They are as amazing as you would expect. The cathedrals are amazing, the Renaissance City that spreads down the hill is as charming as you will find anywhere.
From the towers and spires to the little playful cat statues on the window sills (These were thought to be practical at the time to scare off rats that carried the plague) to the food that is made in traditional Bouchons (restaurants that serve Lyonnaise cuisine) this part of Lyon is amazing! The part of Lyon that isn't amazing is the graffiti which covers old and new architecture.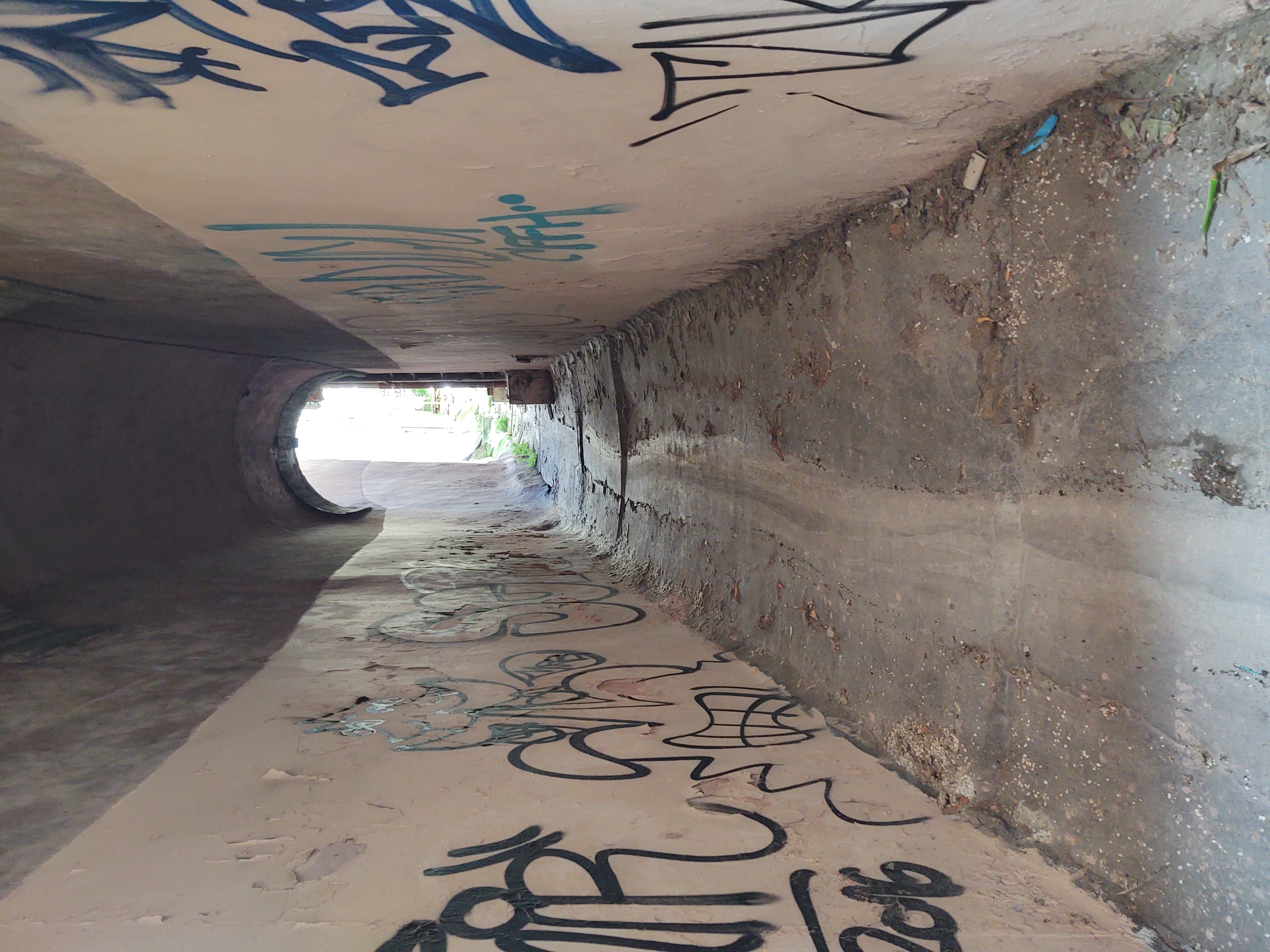 It's actually very disappointing to discover a 500-year-old building and then look up and see the tagging that has ruined the old limestone. Homelessness is another problem in Lyon as Karen and I were a little shocked to walk by multitudes of homeless people begging on the streets. The Government has brought these people into France but they have no means to work or support themselves. We could have actually seen all of Lyon in three days but we had our reservations and we made the best of our exploring.
Our next stop was Bordeaux, France! Bordeaux was everything that we hoped it would be! We arrived by bus it took us a little bit to get our bearings and find our hotel but once we checked in, we started exploring. Unlike Lyon, the city center of Bordeaux was easily accessible. Our hotel was right next to the train station and the tram. Although transportation is ample in all the cities that we have visited we do prefer walking. Bordeaux has the old-world charm that one would expect. The classic buildings and houses, the cobblestone streets and the food and wine make this an incredible town to visit.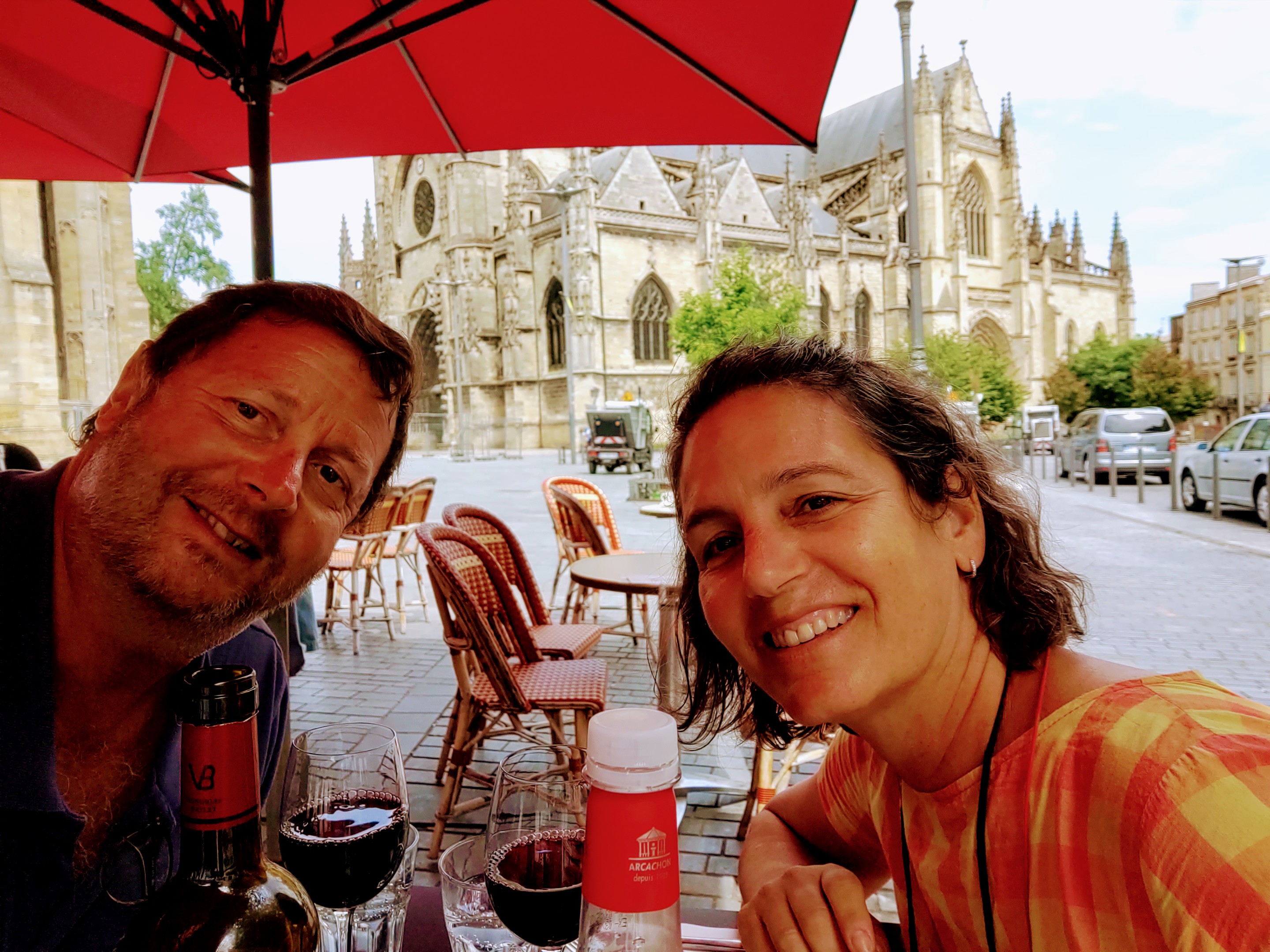 Our first lunch, we enjoyed a tasty meal of chicken and fish while sitting below the spire of a 400-year-old church. We drank Bordeaux and planned out our next five days. All along our trip we have stopped by the tourism office and asked for suggestions for our activities. Karen signed us up for a wine class and tasting and once again, I know what I like in wine, cheap, red and dry.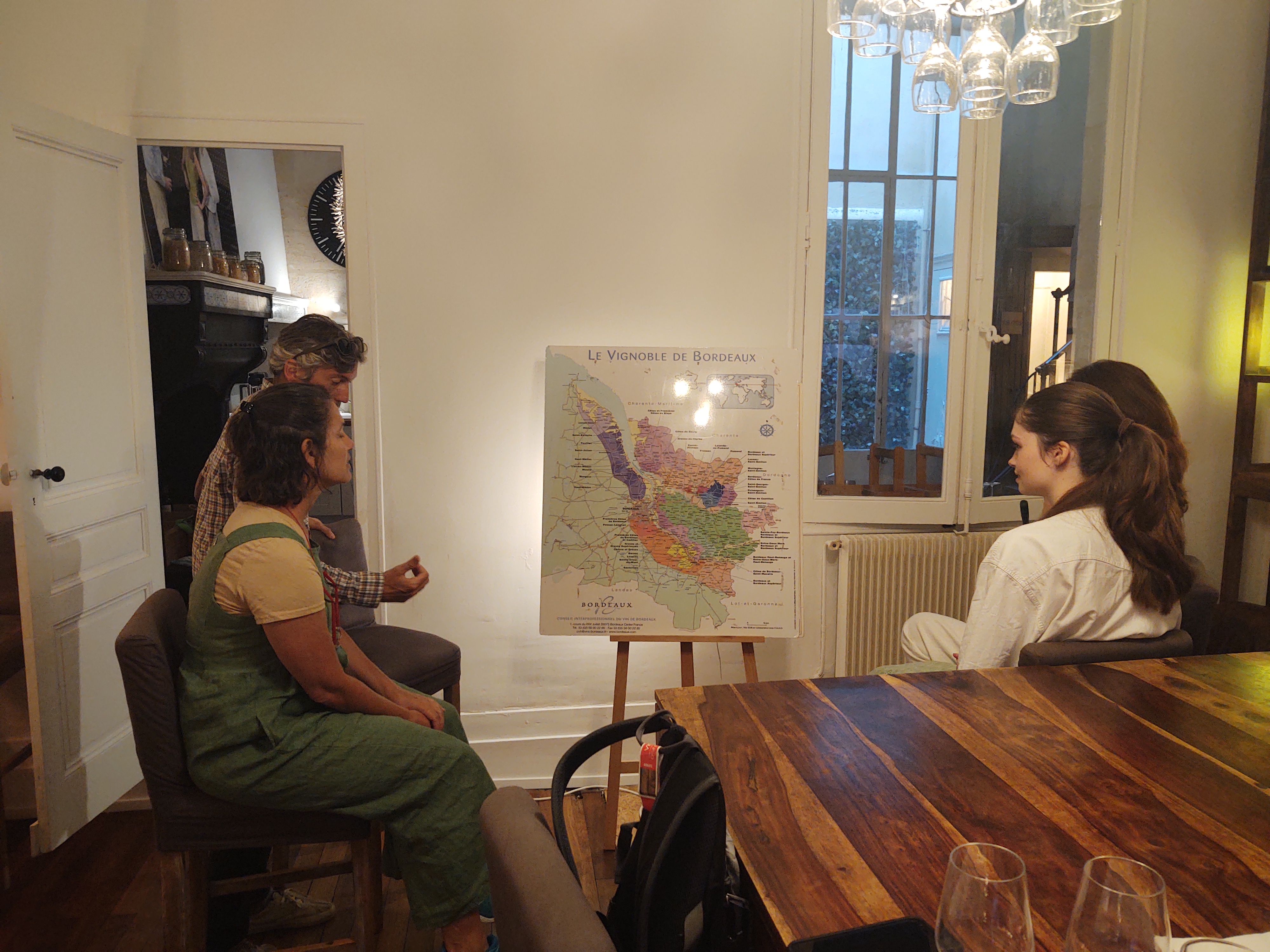 In France, wine is gospel. In all regions, wine is regulated in order to make sure that the wine is authentic, pure and made the way its supposed to be made. When you check a bottle of French wine in your grocery store look for the designation AOC (Appellation d'Origine Contrôlée) is a certification of authenticity granted to certain geographical indications or AOP (Appellation d'Origine Protégée) which means the wine came from a specific regulated region which can be a large area (such as Bordeaux) or specific area (Listrac-Médoc–within Bordeaux). No vineyards in France are irrigated. The vintners believe that the vine must be stressed and suffer to produce the best grapes and wines.
Bordeaux is separated into two regions. The left bank and the right bank. The right bank is where the majority of the red wines are produced. Cabernet Sauvignon and Cabernet Franc are the grapes that are grown more prevalent here. The soil has a limestone base and the vines must root deeply in the hillsides to find the water. The limestone is what gives the wines from this area its acidic taste. The Vineyards and Chateaus are picturesque. Karen and I took an additional day to explore Saint-Émilion, a medieval city located at the crossroads of Bordeaux, Saintonge and Périgord.
The town and surrounding vineyards are an UNESCO World Heritage Site, owing to its long, living history of wine-making. The Left bank is known more for their white wines and the soil here is very dry and gravely. The wine class that Karen and I took was very informative and I was surprised how much I enjoyed learning about the way to taste wine!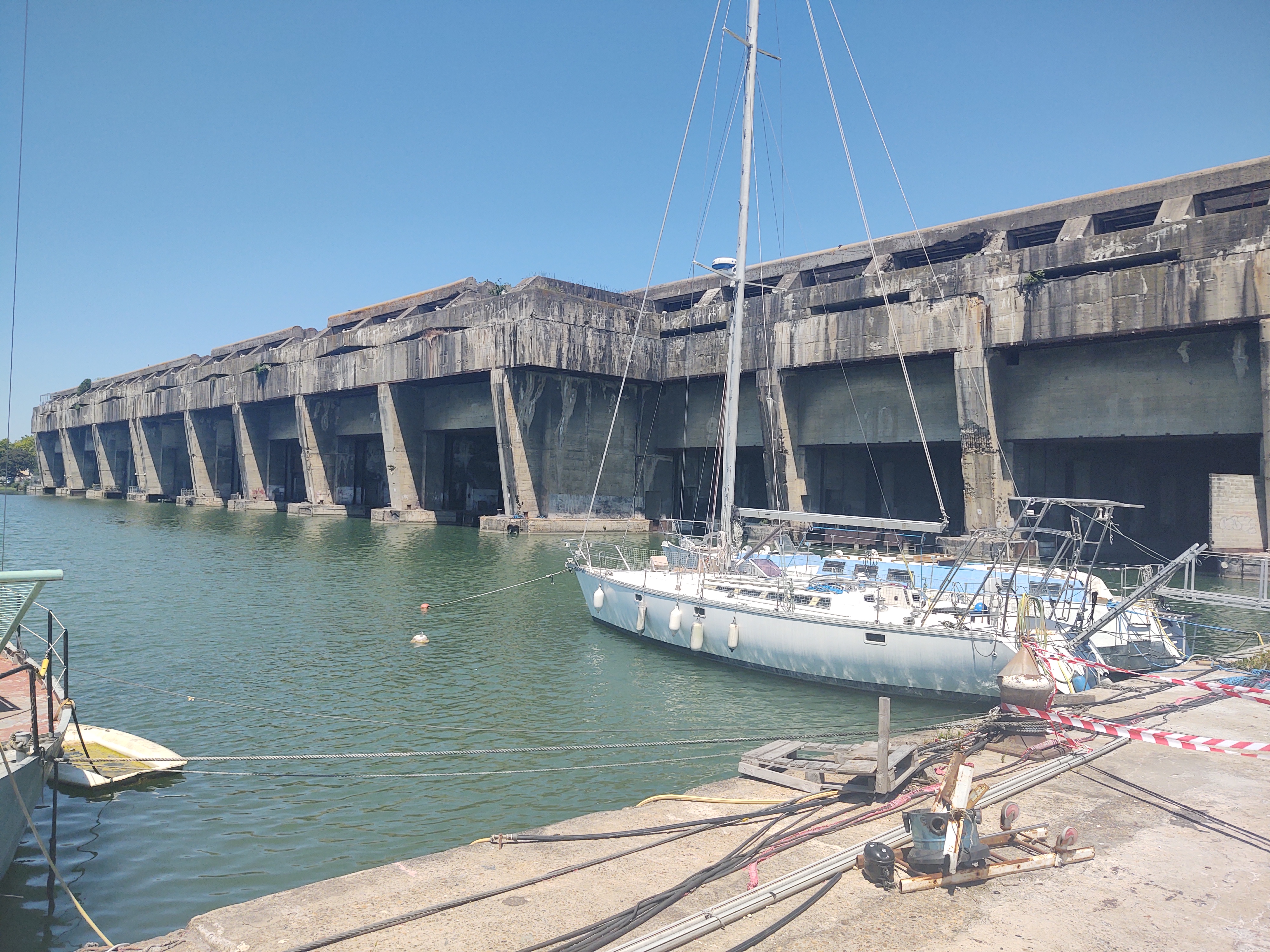 One of the excursions that Karen and I explored was an old WWII sub base in the center of the Bordeaux Harbor. Following the collapse and capitulation of France in June 1940, the Kriegsmarine (German Navy) moved swiftly to establish bases for their U-Boats along the west coast of France. This afforded much quicker and safer access to the Allied convoy routes between Britain and North America, compared with the long and dangerous sailing from their German bases, around Scotland through the Faroes Island, Iceland or Greenland passages. Construction of the Bordeaux U-Boat bunker began in Autumn 1941 and was completed by the Summer 1943. Overall dimensions were 268 yards long, 177 yards deep (front to rear) with a height of 21 yards. It had 11 pens, eight of which were dry docks and were nearly indestructible with 6 yards of reinforced concrete able to withstand heavy bombers.
The bunker was base for the German 12th U-boat Flotilla, which operated supply U-Boats ("Milchkuh" – Milk Cow) which would rendezvous with attack boats in mid-ocean to transfer torpedoes, fuel and supplies, lengthening the time they could spend on patrol; the 12th Flotilla also operated mine-laying U-boats and large transport boats which maintained a link with Imperial Japan.
This thing was huge & so sturdily built it would have destroyed the town to blow it up. They had a little information on the U-Boat Pen but the facility has now been turned into an art center. As we entered the blacked-out sub base we were greeted by a light show of the city of Venice. As the lights shimmered and shone off the waters in the sub basin it was eerily beautiful. We sat for about an hour and watched the synchronized lights, displays and music.
One of the days Karen and I went on an excursion to see the largest Sand dune in Europe. It was beautiful! We walked around, took pictures and sank in the sand. After, we went to an oyster village and sampled the local oysters, they were amazing! salty, briny and delicious. Afterward we explored the left bank and visited two different vineyards. Karen and I spent five days in Bordeaux. We traveled out and explored both the right and left banks, we tasted oysters next to the largest dune in Europe and we met some really nice people. Bordeaux is a must do! Anyone who loves a great glass of Bordeaux needs to visit this, Wine Mecca.
Au Revoir!
Shayne Pierre!
MHT Blog Archive
08/07/2022 – MHT's French Adventure 5th Post Le Mans
07/26/2022 – MHT's French Adventure 4th Post Lyon
07/13/2022 – MHT's French Adventure 3rd Post Geneva
07/05/2022 – MHT's French Adventure 2nd Post Dijon
06/22/22 – MHT French Adventure – 1st Post Paris
06/20/22 – MHT Movie Review – Judgement at Nuremberg
05/21/22 – Top Cover for D-Day
03/31/22 - Women in Combat in Ukraine
03/21/2022 – For Want of a Horse, the MiG-29s Were Lost?
02/27/2022 – MHT Movie Review – The North Star
01/10/2022 – Sailors a Girl in Every Port...Myth or Truth!
12/16/2021 – A Marine Hero & a Bell Return
12/04/2021 - MHT Wartime & Military Musicals
11/20/2021 – Teak & Orange – And Night Became Day
09/18/2021 – The Best & Worst Tank Movies
08/31/2021 – The World's Most Important Bomber
08/15/2021 - VJ Day Almost Wasn't
08/09/2021 – Tinian – Atomic Bomb Island
08/05/2021 - Suni Lee & the Hmong's Secret War
07/28/2021 – The Fate of the USS Indianapolis
07/11/2021 - Battle of Saipan Facts & Fiction
07/03/2021 – Humphrey Bogart's Top 10 WWII Movies
06/13/2021 - Three Okinawa Temple Bells
06/06/2021 - Battle of Midway
05/26/2021 - WWI "Through the Eyes of a Marine"
05/16/2021 – A Journey to Sugar Loaf Hill
05/04/2021 – MHT Movie Review – WWI Aviation
04/24/2021 – Manfred von Richthofen – The Red Baron
04/19/2021 - Death of the Wehrmacht
04/10/2021 – The Three Bells of Balangiga
04/07/2021 - The Iraqi Thunder Runs
03/29/2021 - Women in the Military Trifecta Movie Review
03/22/2021 - Iwo Jima & Baron Nishi
03/19/2021 – The History of the Iron Cross
03/12/2021 – MHT Movie Reviews - John Garfield WWII Trifecta
03/05/2021 - MHT Reviews TV's Special Ops Shows
02/26/2021 – MHT Movie & Book Review "Flight of the Intruder"
02/23/2021 - A Salute to the Flag Raisings on Mount Suribachi
02/19/2021 - Anzio Beachhead on the Brink
02/16/2021 – MHT Salutes the Gallant Defense of Chipyong-ni
02/09/2021 – MHT Movie Review of "The Eagle Has Landed"
02/01/2021 - "Picture That Lost the Vietnam War"
01/27/2021 – MHT Looks in the Old Footlocker
01/21/2021 – MHT Movie Review: The James Garner 1964 D-Day Doubleheader
01/11/2021 – MHT Movie Review "WWI in the Movies / The African Queen"
01/09/2021 – Cape Gloucester – "The Green Hell"
01/06/2021 – USS Saginaw – Midway, Cure, Kauai & Oahu Islan
01/03/2021 - Solomon Island Campaign
12/30/2020 - Battle of the Bulge – Part 5 – "Kampfgruppe Peiper Leaves Massacres in Its Wake"
12/26/2020 - Battle of the Bulge – Part 4 – "General Patton's Drive North"
12/23/2020 - Battle of the Bulge – Part 3 – "General Patton's Famous Weather Prayer"
12/22/2020 - Battle of the Bulge – Part 2 - "Bastogne Surrounded"
12/19/2020 - Battle of the Bulge – Part 1 – "German Special Operations"
12/16/2020 - MHT Movie Reviews - U.S. Military Academy
12/11/2020 - Chosin Reservoir - Tootsie Rolls
12/10/2020 - Chosin Reservoir - Retreat Hell!
12/09/2020 – Chosin Reservoir – My Division for a Bridge Over Frozen Water
12/08/2020 – Chosin Reservoir – Not a Retreat, Just Fighting in Another Direction
12/07/2020 – Pearl Harbor – Hawaii
12/06/2020 – MHT Movie Reviews – The Dirty Dozen & Where Eagles Dare
12/03/2020 - Deployment Military Baggage – The Valpak
12/01/2020 – Chosin Reservoir – RCT-31 & Task Force Faith
11/30/2020 – 245th USMC Birthday – Quantico, VA
11/27/2020 – Civil War – Artilleryman's Delight
11/26/2020 – Civil War – Fort Sumter
11/25/2020 – Korean War – Chinese 2nd Phase Offensive
11/24/2020 – Saipan – Bombing of Tokyo
11/23/2020 – Stalingrad – Russia Eastern Front
11/22/2020 – China Clipper – Inaugural Flight
11/21/2020 – Nuremberg – Military Tribunal
11/20/2020 – The Big Guns of Tarawa
11/19/2020 – MHT Movie Review: Casablanca
11/18/2020 – The Battle of Beecher Island
11/17/2020 – French Ghost Town